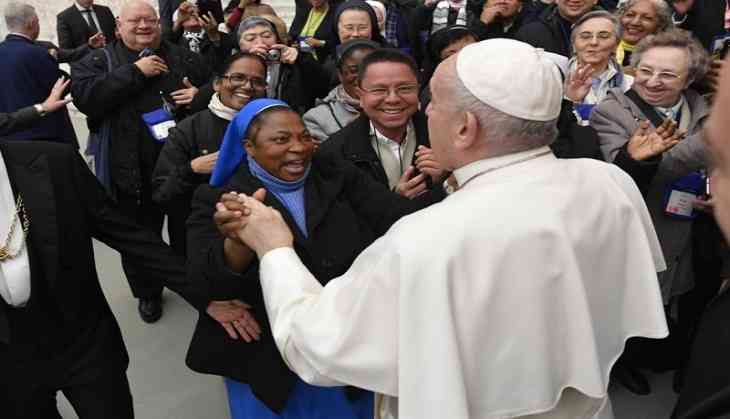 Pope Francis once again in headlines not for any controversy but for a hilarious reason that also impressed netizens. During Francis' weekly meeting with the general audience, a nun asked him for a kiss by shouting in Italian, "Bacio, Papa!"
The reply of Pope Francis made her blush. As per the reports, Pope responded to the wish of a nun and said, "Oh, (but) you bite," prompting laughter from the people standing near them.
He also cracked a joke by saying, "Stay calm! I will give you a kiss but you stay calm. Don't bite!"
On this reply from Pope, the nun also promised that she will not bite him. He then kissed the nun on the right cheek and leaving her even more joyful than before.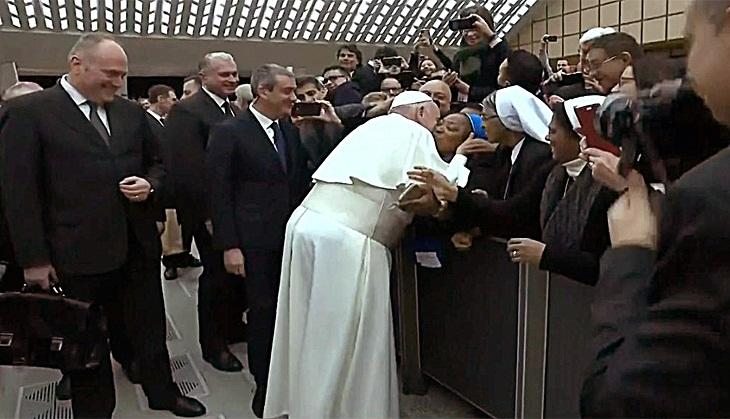 The merry nun jumped up and down after Pope fulfilled her wish by saying "Grazie, Papa". (Thank you, Pope).
Earlier, on New Year's Eve, Pope landed in trouble after he angrily slapped a woman's hand after she forcefully pulled her in St. Peter's Square.
The incident of the video was caught in the camera and went viral on social media. Later, Francis apologized for his actions and also said that he set a bad example.
Also Read: Tesla CEO Elon Musk hilarious dance steps during event in China; video goes viral