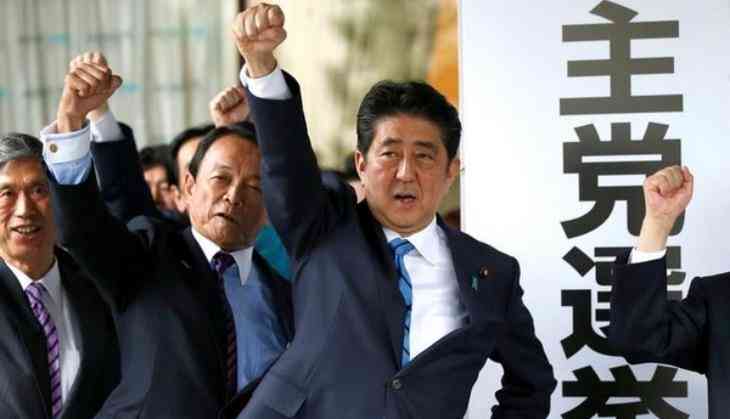 Polling underway in Japan's snap election
Japan on Sunday commenced polling in a snap general election.
There are 465 seats being contested in the election. A revised electoral law that took effect in July has reduced the number of Lower House seats from 475 to 465.
"Voting began Sunday in Japan's House of Representatives election, in which the ruling coalition of Prime Minister Shinzo Abe is expected to achieve a solid victory in the face of a divided opposition," reported Japan Times.
The polling, which opened at 7 a.m. local time on Sunday, will terminate at 8 p.m.
The final result is expected by early Monday.
The opposition vote is likely to be split between two parties that emerged in recent weeks - the Party of Hope, which has taken on much of the Democratic Party's conservative wing and the Constitutional Democratic Party of Japan, which has absorbed the liberals.
In Sunday's election, the primary opposition party is the newly-formed Party of Hope (Kibo No To), led by former LDP member and Tokyo Governor Yuriko Koike.
Pre-election polls and surveys in Japan forecast a landslide victory for Abe's conservative Liberal Democratic Party (LDP) and its ruling coalition partner, Komeito - a Buddhist party, which would allow it to maintain its two-thirds majority needed to propose Constitutional amendments.
Japan Prime Minister Shinzo Abe dissolved the Lower House of the parliament and called for polls afresh last month to renew his mandate in the face of the rising threat from North Korea.
Last month, North Korea fired a ballistic missile from its capital Pyongyang that flew over northern Japan.
-ANI