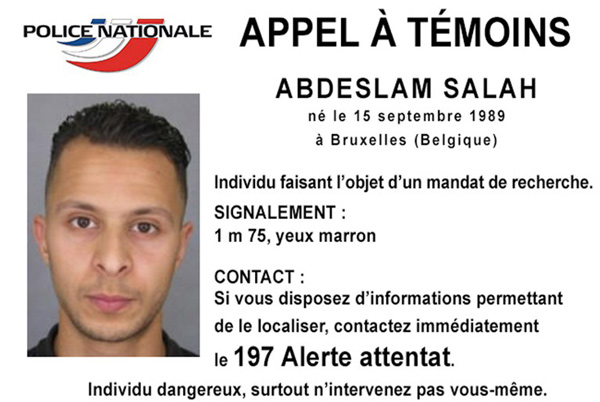 Paris suspect Salah Abdeslam has been captured in an anti-terror police raid in Brussels on Friday, AFP News reported. Belgian media reports confirmed his arrest.
Meanwhile, French president Francois Hollande stated that he has no confirmation of reports about Abdeslam's arrests.
Abdeslam is the prime suspect in November's Paris attacks that claimed 130 lives. Abdeslam's fingerprints were detected on a window in the building in the Foret district of the Belgian capital. Authorities stated that it was very likely that Abdeslam was one of the two suspects who escaped from the apartment, as reported by RTBF. "We can confirm that fingerprints of Salah Abdeslam were found in the apartment," said Eric Van Der Sypt, spokesman for Belgian federal prosecutors to Belgian media outlets.
Salah is a French national and was born in Brussels. He had lived in Molenbeek before the 13 November attacks and has been the subject of a massive manhunt since the attacks.
During Tuesday's raid, a 35-year-old Algerian man, Mohamed Belkaid, who resided without papers in Belgium was killed by police.