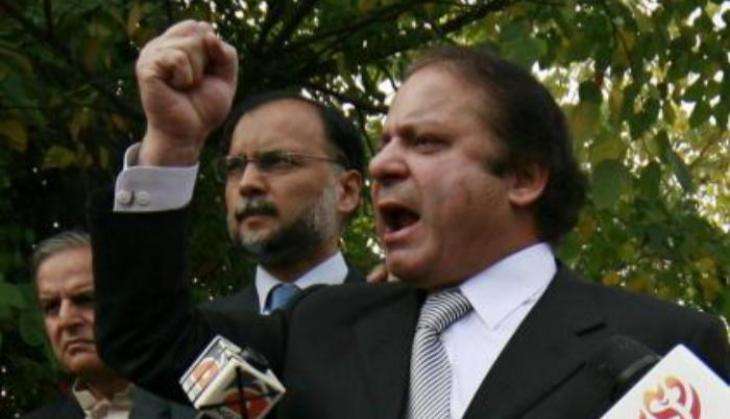 Pakistan Supreme Court, on 1 November, said that a commission to probe the Panama Papers leaks would be decided after getting assurances from both the government and the Pakistan Tehreek-e-Insaf (PTI) that they agree to the idea, after which the hearing was adjourned.
The apex court is hearing the Panama Gate case seeking the disqualification of Prime Minister Nawaz Sharif and his close family members for their alleged investment in offshore companies.
The case was heard by a five-judge Supreme Court bench comprising Chief Justice Anwar Zaheer Jamali, Justice Asif Saeed Khosa, Justice Amir Hani Muslim, Justice Sheikh Azmat Saeed and Justice Ijazul Hassan, reports the Dawn.
The petitions have been moved by advocate Tariq Asad, Jamaat-i-Islami (JI) chief Sirajul Haq, PTI chief Imran Khan and Awami Muslim League head Sheikh Rashid Ahmed.
Chief Justice Jamali in his remarks said that the case will be heard on a daily basis.
Both the government and the PTI have been directed by the top court to submit their comments after consulting with their respective leaderships on the formation of a commission and suspended the hearing for two hours.
The apex court further said that it will decide as to who would chair the commission and who its members will be.
AML leader Sheikh Rashid said that instead of having a commission investigate the Panama leaks, his party wants "to get a decision from this five-judge bench."
After consulting with the PTI chief Imran Khan at Bani Gala, Rashid said, "Our decision is that we will opt for the existing bench to deliver justice instead of a judicial commission."
Meanwhile, Defence Minister Khawaja Asif speaking to reporters after the top court adjourned proceedings said, "Now the judiciary has taken up the matter, there is no logic in agitation on the streets."
Adding that the government has "complete faith in the judiciary," Asif said, "Both the accused and accuser are standing before the court so I think the nation should be given relief from the agony of this protest."
--ANI