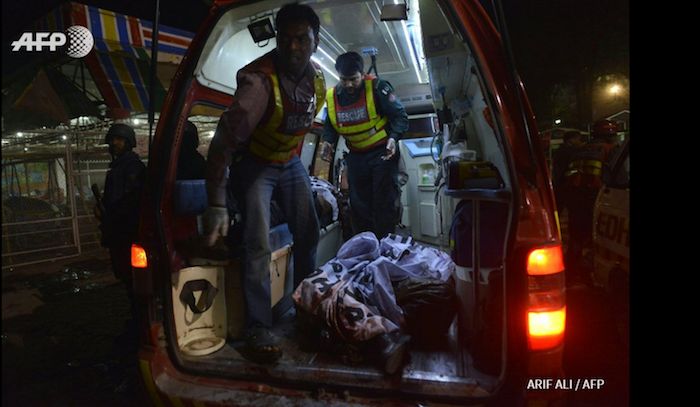 Pakistan will launch a paramilitary crackdown on Islamist militants in Punjab after an Easter Day bombing killed 70 people in the provincial capital Lahore, officials told news agencies on Monday.
Sunday's suicide bombing on a public park was claimed by the Pakistani Taliban's Jamaat-ur-Ahrar faction, which once declared loyalty to Islamic State. The group said it was targeting Christians.
Meanwhile, the brutality of the attack, Jamaat-ur-Ahrar's fifth bombing since December, reflects the movement's attempts to raise its profile among Pakistan's Islamist militants.
At least 29 children enjoying an Easter weekend outing were among those killed when the suicide bomber struck in a busy park in the eastern city of Lahore, the power base of Prime Minister Nawaz Sharif. Pakistan is a majority-Muslim state but has a Christian population of more than two million.
Pope Francis has condemned the attack as hideous and demanded that Pakistani authorities protect religious minorities.
It was Pakistan's deadliest attack since the December 2014 massacre of 134 school children at a military-run academy in the city of Peshawar that prompted a government crackdown on Islamist militancy.
According to Reuters report:
Security and government officials have stated that the decision had been made to launch a full-scale paramilitary Rangers operation, giving them powers to conduct raids and interrogate suspects in the same way as they have been in the southern city of Karachi for more than two years.
The move represents the civilian government once again granting special powers to the military in order to fight Islamist militants.
"The technicalities are yet to be worked out. There are some legal issues also with bringing in Rangers, but the military and government are on the same page," one senior official was quoted as saying.