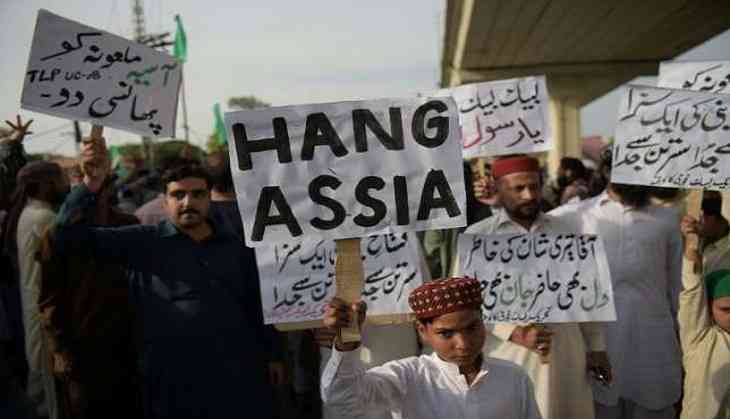 Several thousand supporters of anti-blasphemy party Tehreek-e-Labaik held protest across Pakistan's big cities on Friday as the Supreme Court is set to deliver a verdict in the blasphemy case.
The case is related to a Christian mother who has been awarded death sentence in a blasphemy case since 2010. The protest held in several cities of Pakistan including Karachi and Rawalpindi.
The hardliners demanded the execution of Asia Bibi should be accomplished. It is happening days after Pakistan's Supreme Court heard her final appeal.
The court reached a judgment on Monday while hearing but refused to announce it immediately for 'reasons to be recorded later'. The court also told media that they could not publish comments on the inflammatory case.
Bibi, who is a Christian laborer, was accused of blasphemy against the Prophet Mohammed in 2009. She was accused by Muslim women who she was working with in a field.
According to the legislation, the blasphemy is a punishable charge by death. However, the rights groups say that the law has been used frequently to settler personal scores.
After the conviction of Bibi, a successive plea has been filed. If the Supreme Court upholds it, she will have only one option of mercy petition to the president.
The blasphemy has been under criticism as it is against the freedom of expression. The hardliners always blindly supported the law.
There were international calls for Bibi's release in 2010. In 2015, her daughter met with Pope Francis.
Also read: Maharashtra: BJP spokesperson Avadhut Wagh compares PM Modi with Lord; says he is '11th incarnation of Lord Vishnu'