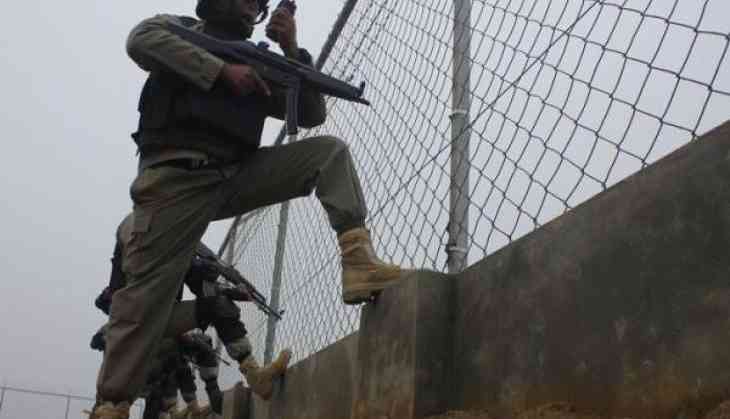 Pakistan security agencies have said that they will be fencing a 100-kilometer-long patch on the Durand Line by the end of 2017.The Express Tribune quoted an official, as saying that 67 border posts will be completed by 2017.
He said that overall plan is to fence the entire border, but added that this process will take time.
He said 473 border forts will be set up across the entire Pakistan-Afghanistan border with elaborate surveillance system that will consist of unattended ground surveillance system (UGS) and man-portable surveillance and target acquisition radar (MSTAR).
The border management system that has been implemented in Torkham since 1 May, 2016, will now be extended to Ghulam Khan in North Waziristan, Kharlachi in Kurram and Angor Adda in South Waziristan.
Maintaining that Pakistan is equally concerned about issues related to terrorism and terrorists, the unnamed officials revealed that so far four main sanctuaries of terrorists in Afghanistan's Kunar and Nangarhar province have been dismantled. These were located in Manjoor Kali, Gardaq, Parchao and Rena, which served as main bases of outlawed Tehreek-e-Taliban and its splinter group - Jamatul Ahrar. Lalpura.
The official acknowledged presence of ultraorthodox terror outfit Islamic State (IS) - also known by its Arabic acronym Da'ish - in Khyber-Pakhtunkhwa and Federally Administered Tribal Areas (FATA), and claimed that the militant group's network in Peshawar has been completely dismantled.
It is the first time that key security officials have accepted presence of the proscribed organisation in the K-P and Fata.
Meanwhile, Interior Minister Chaudhry Nisar Ali Khan has claimed that the government has succeeded in improving law and order situation in the country in comparison with the previous regime.
-ANI