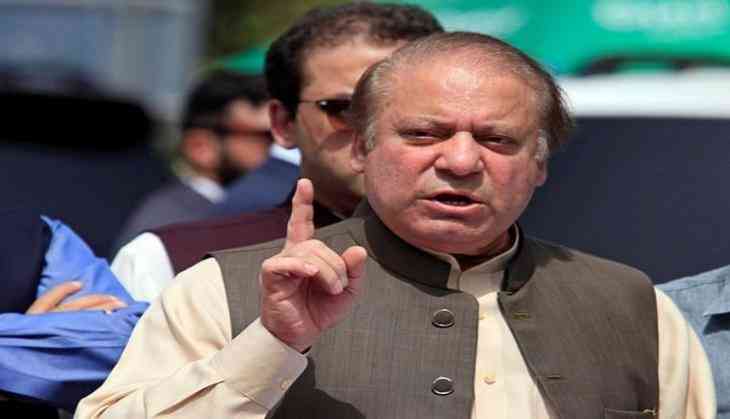 A three-member bench of the Pakistan's Supreme Court on Friday has concluded the entire hearings and reserved the judgment in the Panamagate case in which Prime Minister Nawaz Sharif and his family are accused of amassing offshore assets. The date of the judgment is yet to be announced and if convicted, Prime Minister Nawaz Sharif can face disqualification from politics.
The JIT which was investigating allegations of money laundering against the Sharif family, submitted its report to the SC on July 10 and accused them of concealing the information from tax authorities that involves four apartments in Park Lane area of London.
The court also opened Volume X of the joint investigation team's (JIT) report, marked as "confidential". Volume X of the report, titled "Mutual Legal Assistance Requests - Ongoing", is related to JIT's international correspondence and the documents obtained from foreign countries during the investigation.
The Panamagate case is being heard by a three-member bench of the SC, headed by Justice Ejaz Afzal and comprising Justice Sheikh Azmat Saeed and Justice Ijazul Ahsan.
The Sharif family and Finance Minister Ishaq Dar had called the investigators' request to withhold Volume X "mala fide". The judges had also expressed an inclination to make Volume X public.
"The volume contains details of the JIT's correspondence and will help clear a number of things," Justice Azmat Saeed told Harris, adding that the chapter was being opened on the lawyer's request, the Dawn reported.
Prime Minister Nawaz Sharif's children lawyer Salman Akram Raja sought to appease the judges' objections to the documents that he had submitted a day earlier.
The bench had questioned the authenticity of the documents submitted by the lawyer on behalf of his clients, pointing out that the trust deed - executed between Maryam Nawaz and Hussain Nawaz in February 2006 was signed on Saturday in a country where it was not possible to seek official appointments on a holiday.
"Plenty of barristers and solicitors work on Saturdays and even Sundays in London," the lawyer told the court. Justice Ijazul Ahsan replied that, on the contrary, Hussain Nawaz had said that making such appointments on Saturdays was not possible.
The counsel reiterated before the bench that Maryam Nawaz, the PM's daughter, was not the owner of the Avenfield flats in London. "The [JIT's] report shows that Maryam Nawaz is the beneficial owner of the flats," noted Justice Ejaz Afzal.
This was the fifth consecutive hearing of the bench from July 17, when it began hearing responses of the petitioners and respondents on the JIT's final probe report into the Sharif family's businesses.
During the hearing, Raja also submitted a 17-page petition listing objections on the JIT report, pleading for dismissal of the report and its 'evidence'.
Justice Ijaz observed that producing the Qatari prince before the JIT was Hussain's responsibility as the sheikh was his star witness.
-ANI