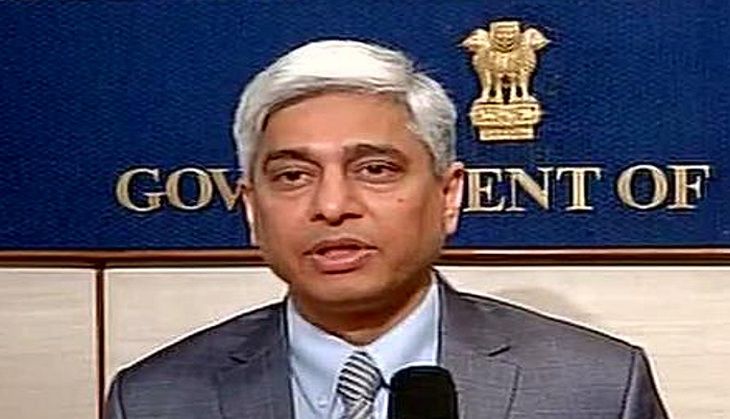 India has rubbished Pakistan's allegation that eight Indian High Commission officials in Islamabad are involved in spying and "anti-Pakistan" activities as "baseless and unsubstantiated".
External Affairs Ministry Spokesperson Vikas Swarup was quoted saying that the allegations represent an "after-thought" and a "crude attempt" targetting India after a Pakistan High Commission staffer was caught red-handed spying.
"We expelled only one person from India for anti-India activities. After that Pakistan decided to withdraw on its own six of their staffers. And then they decided to put in the public domain details of eight of our diplomats and officials whose safety and security has been completely compromised," Mr Swarup was quoted by by media, further adding, that "this is against basic norms of diplomatic practice and courtesy."
According to reports, Pakistan has claimed that the officials were involved in "espionage, subversion and supporting terrorist activities in Balochistan and Sindh, especially Karachi, sabotaging China Pakistan Economic Corridor, and fuelling instability in the two provinces".
Asked whether the Indian officials are being recalled, Mr Swarup said the government will take "necessary steps". Their security, he said, is a priority.
Swarup was also quoted in the report saying that India was expecting from Pakistan government to take all necessary steps to ensure saftey of the officials and their families. He had been quoted saying, "we expect the government of Pakistan to take all necessary steps to ensure the security and safety of not only these eight diplomats and officials but all other members of the High Commission and their families while they are in Pakistan," he said.
Earlier, India had expelled Pakistan High Commission official Mehmood Akhtar, on charges of espionage. Following which Pakistan recalled six officials and declared an Indian official, Surjeet Singh, persona non grata. On 2 November, Pakistan also issued names of the eight Indian officials in the country claiming they are involved in "subversive activities".