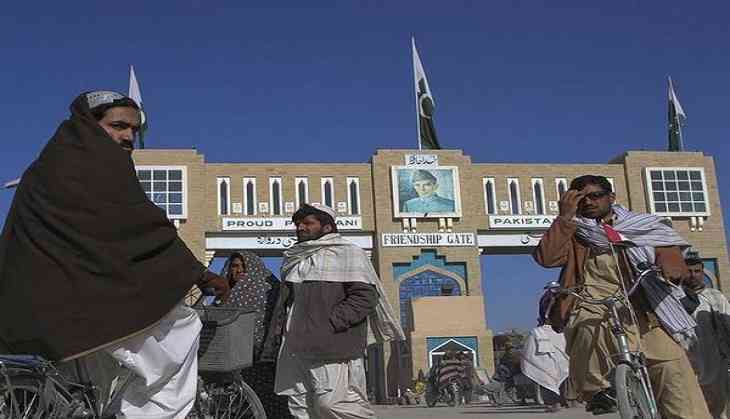 Pakistan and Afghanistan have begun the joint survey of the Killi Luqman and Killi Jahangir villages along their border with Chaman, so as to determine correct geographical boundaries.
The decision to conduct a geographical survey of the villages was taken in a flag meeting between the Pakistan-Afghanistan officials held at Bab-e-Dosti following last week's deadly clashes.
The Wesh-Chaman border crossing is one of the major international border crossings between Afghanistan and Pakistan.
Officials and experts from both sides on Monday launched the survey in the border villages and the task would be completed in three to four days, Dawn reported.
Sartaj Aziz, Adviser to Prime Minister Nawaz Sharif on foreign affairs, said that neither side "wants any violence between the two countries or any loss of life."
Addressing a joint press conference in Islamabad with the visiting Foreign Minister of Oman Yousuf bin Alawi bin Abdullah, Aziz said, "Diplomacy must overcome the "misunderstandings and restore trust and other channels have also been employed to deescalate the tension," Dawn reported.
He further added that the two sides agreed to look at the demarcation line in the area.
The geological experts of both the countries agreed upon using Google and geological maps to conduct the survey.
After the completion of the survey, a report will be sent to Islamabad and Kabul .The decision to open the border will also be made once the survey is completed.
Recently, fifty Afghan security personnel were killed and another 100 injured as Pakistan forces retaliated to unprovoked firing by Afghan border forces on security personnel in Balochistan's Chaman area.
The attack forced evacuation in Killi Luqman, Killi Jahangir and Badshah Adda Kahol as Chaman Border was shut down and security ramped up in Quetta and parts of Balochistan.
-ANI