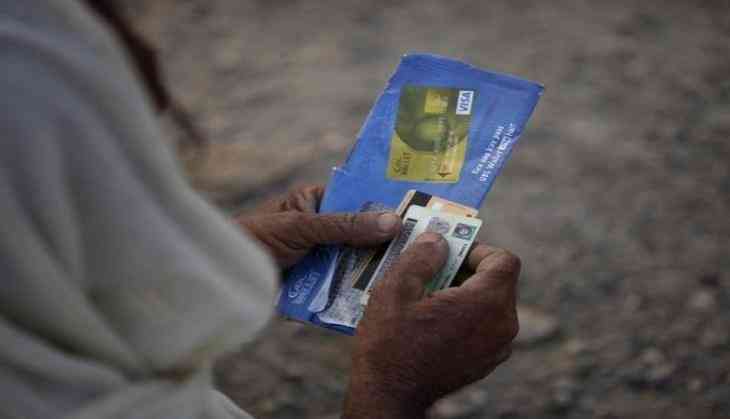 Four more Chinese nationals were recently arrested for their alleged involvement in the ATM skimming frauds in Karachi.
The police arrested the Chinese nationals in two separate raids in Defence Housing Authority and Bahadurabad after they were caught red-handed on Sunday withdrawing cash from the ATMs with forged cards.
Several bank ATM cards and millions of cash were also seized during the raids.
The News International quoted Clifton Division SP Dr Assad Malhi as saying that a mobile patrol team, in the pre-dawn hours, spotted five foreigners involved in suspicious activities around DHA Phase-II area's ATMs.
He added that the foreigners attempted to flee when the police tried to question them but officers managed to detain three of them.
The senior police official further said that the police found nearly 350 master ATM cards and Rs 2.3 million in cash from the school bags the arrested Chinese nationals were carrying.
Another Chinese national was also arrested by the police in Bahadurabad for ATM skimming fraud.
The ATM hacking through installed skimmers, devices that steal ATM card data has been reported in the country.
Last week, two Chinese nationals were also arrested for the ATM skimming fraud.
According to an estimate, there are nearly 400,000 Chinese people living in Pakistan, with a large number of professionals involved in the China-Pakistan Economic Corridor (CPEC).
-ANI