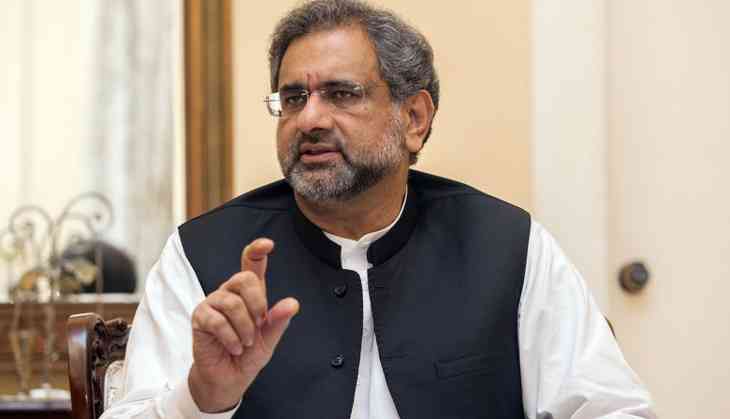 Pakistan's Prime Minister Shahid Khaqan Abbasi on 7 December is likely to preside over a meeting to finalise Islamabad's counter-memorial to India's response on the conviction of former Indian Navy officer Kulbhushan Jadhav.
India's written response was submitted to registrar Philippe Couvreur of the International Court of Justice (ICJ). Pakistan will submit counter-memorial on or before December 13, 2017.
Abbasi was expected to receive a briefing on the efforts made by the principal offices, including the attorney general office, the Foreign Office and other stakeholders in formalising a robust reply to be advanced by Islamabad, reported the Dawn.
Queen's Counsel Khawar Qureshi, who pleaded Pakistan's case at the initial stage, is likely to reach Islamabad to attend Thursday's briefing.
India has appealed to the court to impose emergency measures for Jadhav's execution to be suspended until the legal battle in Hague concludes, while also accusing Pakistan of violating the Vienna Convention by failing to provide him with consular access and for being in breach of international human rights law.
On May 18, 2017, the International Court of Justice (ICJ) stayed the hanging, after India approached it against the death sentence.
On April 10, 2017, Jadhav was sentenced to death by a Field General Court Martial (FGCM) in Pakistan.
Jadhav was arrested in Balochistan, Pakistan, over charges of alleged involvement in espionage and subversive activities for India's intelligence agency - the Research and Analysis Wing (RAW).
India, however, maintains that Jadhav was kidnapped from Iran where he had business interests after retiring from the Indian Navy.
-ANI