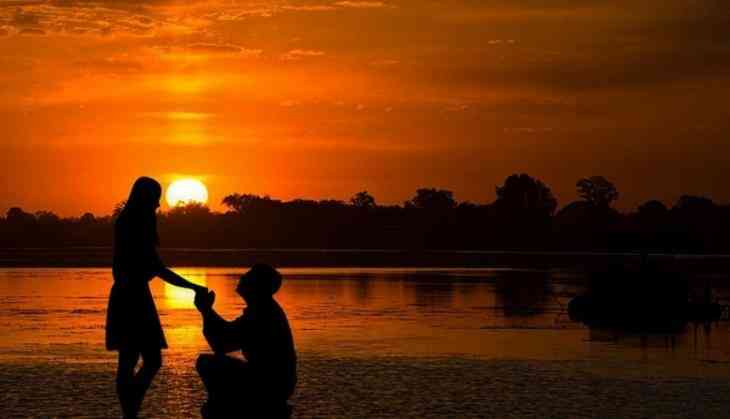 Oops! Photographer realises his huge mistake after six hours of photo shoot with a couple (ANI)
This might be termed as the most awkward photo shoot ever!
According to Mirror, Jacob Peters, a photographer, has opened up about his irreversible mistake during a photo shoot in which he was meant to capture a romantic marriage proposal.
The photographer received a message from a man who wanted to propose to his girlfriend at the beauty spot Hawks Bill Crag in Arkansas, USA, at sunrise - and he wanted to keep it a secret.
Jacob accepted the job, left his home at 2.30 a.m. and arrived at the park at 4.45 a.m.
After 45 minutes, the snapper was convinced he was going the wrong way and turned around, but some teenagers pointed him in the right direction again.
The couple came, she said yes, Peter took pictures from a distance and all appeared to be a smooth start to a happily ever after.
But later that morning, when Peter texted the man to congratulate him, the man apologised for being over an hour late.
He quickly realised he had photographed the wrong proposal.
'Basically, I spent six and half hours, 40 USD in gas and food, 450 photos, and took the wrong couple's photos,' he wrote on his Facebook page.
The photographer appealed for help on his Facebook page to find the couple in the photos and has since posted an update to let his followers know they came forward.
After which he wrote, 'The couple has been found and contacted and they now have their photos.'
-ANI