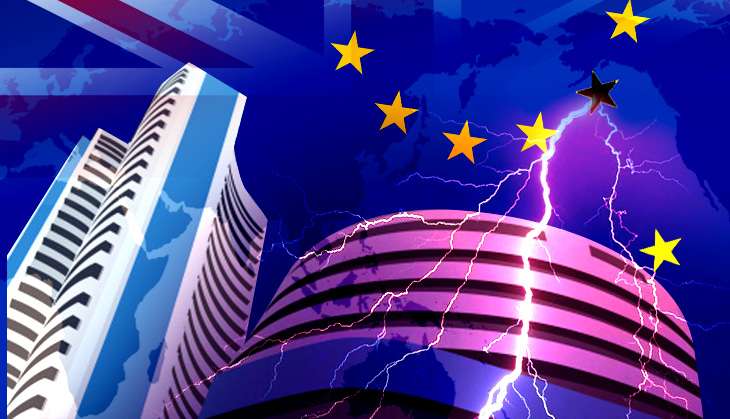 As Britain voted to sever ties with the European Union on 24 June, a cloud of uncertainty looms over the future of Britain's economy.
Experts have been frantically trying to comprehend the impact this move will have on the economies across Europe as well as around the world. And it doesn't look good for anyone.
Markets are down and there are new negotiations to be put into place. And with no precedence, there is no knowing how long it could take for Britain to formally and completely break away from the EU.
Repercussions of the Brexit are expected to affect India's economy as well. But Indian leaders seem to have spotted a silver lining. While it is too early to assume anything conclusively, speculations suggest that things don't look as bleak for India.
Despite the fact that Britain's exit could potentially close doors to immigrants, UKIP leader Nigel Farage has made it clear that he welcomes Indians.
In a Times of India report, Farage was quoted as saying: "I have to confess I do have a slight preference. I do think, naturally, that people from India and Australia are in some ways more likely to speak English, understand common law and have a connection with this country than some people that come perhaps from countries that haven't fully recovered from being behind the Iron Curtain."
India is the third largest investor in the UK. Prime Minister Narendra Modi had in the past indicated that he was rooting for the Remain camp, saying that India considered the UK to be a gateway to Europe.
However, Rajya Sabha MP Swapan Dasgupta, is of the opinion that Brexit could spell good news for India and that we should take up the opportunity to forge a more solid relationship with Britain.
Now that Britain is set to gain more freedom economically, India hopes to negotiate a Free Trade Agreement with the UK, a move that was not possible during Britain's association with the EU.
"The UK can remain India's foremost trading outpost in the West. Brexit signals new opportunities for India and Indians", Swapan Dasgupta was quoted to have said.
While Indian leaders appear to be hopeful about the kind of impact Brexit would have back at home, Britain's exit from the EU has triggered widespread apprehension amongst the Indian community living in the UK.
Indians settled in the United Kingdom are concerned about how this move will affect their livelihood. Britain's economy has been closely intertwined with that of the EU ever since it became a part of the union in 1993. With companies based in Britain, but headquartered in countries that are members of the EU, Brexit is expected to throw things into chaos, with new negotiations and business terms that now have to be drawn up.
According to a Times of India report, there are over four lakh Tamilians based in the UK. The Goan community - who took up Portuguese citizenship to work in the UK - numbers up to 20,000. The Gujarati community in Britain, comprising over eight lakh people, was divided on their take on the EU referendum. While the older generation running small enterprises cast their vote for the Leave camp, millennials and businessmen were in favour of Britain choosing to remain with the EU.
The UK accounts for 17% of the Indian sector's global export - amounting to over 100 billion dollars.
India's flagship IT sector is expected to take a hit, as Britain's dissociation with the EU would mean having to set up headquarters in both Britain and Europe, separately. This would, in turn, rake up overhead costs for companies.
Some financial firms are also contemplating shutting shop in the UK altogether.