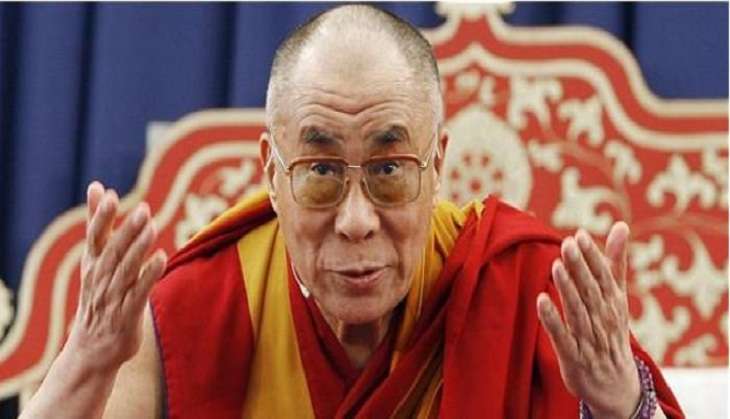 After Beijing warned New Delhi of dire consequences for inviting the Dalai Lama to Arunachal Pradesh, the Congress party on 29 October said it is not for China to decide where the Tibetan spiritual leader can and will go, as he is a much respected guest of India.
"Arunachal is an integral part of the Republic of India. The Dalai Lama is a respected guest of this country. He has every right to visit any part of India and it is not for China to decide," Congress party leader Anand Sharma told ANI.
Earlier, expressing its displeasure over India inviting the Dalai Lama to Arunachal Pradesh next year, Beijing, which claims territorial ownership of the state, warned on Friday that bilateral ties with New Delhi could be strained.
The Dalai Lama is scheduled to visit to Arunachal Pradesh in January next year at the invitation of Chief Minister Pema Khandu.
China considers the Dalai Lama a "splittist" who seeks to separate nearly a quarter of the land mass of the People's Republic of China.
"India is very clear about the severity of Dalai Lama issue and sensitivity of China-India border issue. Under this circumstance, the Indian side invited the 14th Dalai to visit the disputed territorial area of China and India, which could only severely damage the peace and stability in the border area of China and India and China-India relationship," Chinese Foreign Ministry spokesman Lu Kang told media at a daily briefing in Beijing.
Asserting that China resolutely opposes the Dalai's visit to disputed territorial area of China and India, Kang called on New Delhi to honour its commitment to China on the issue of Tibet, which is a political commitment, abiding by the important consensus on the issue of border.
China had admonished the United States on Monday for sending its ambassador to India Richard Verma to a contested stretch of land on the India-China border, warning that a "third party's" meddling would only complicate the dispute between Beijing and New Delhi.
Disagreement between nuclear-armed China and India over parts of their 3,500-km (2,175-mile) border led to a brief war in 1962.
The countries have moved to control the dispute, but repeated rounds of talks have failed to make much progress.
India says China occupies 38,000 square km (14,600 sq miles) of its territory on the Aksai Chin plateau in the west, and is also suspicious of China's support for its arch-rival, Pakistan.
Tensions occasionally flare over the disputed border. In August, China was angered by India's plans to place advanced cruise missiles there.
-ANI