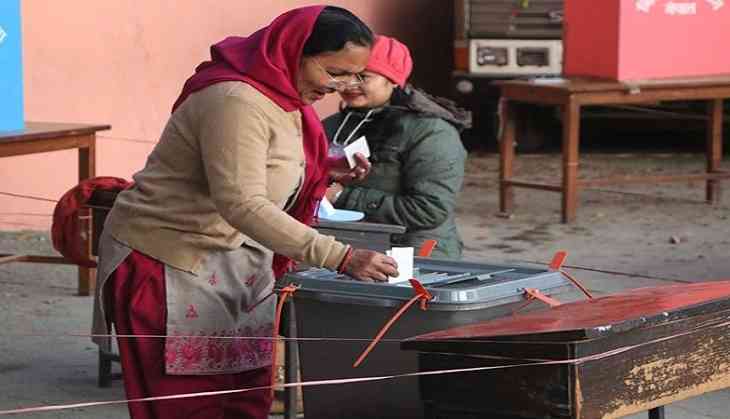 Polling began in Nepal on Thursday morning to elect a new parliament and also the provincial councils for the first time after the promulgation of the constitution in 2015.
A total of 45 districts will see polling in the second round of polls, and voters, numbering 12, 235,993 in these districts, will elect 128 representatives for the federal parliament and 256 for the provincial councils.
A total of 4, 482 candidates are vying for the seats on the basis of First Past the Post (FPTP) electoral system with only 400 women candidates in the fray.
The Election Commission, Nepal, has allocated 7,752 polling centres with 15,344 polling booths for the voters to exercise their franchise across the areas where the election is commencing.
Prime Minister Sher Bahadur Deuba, on Wednesday, called on Nepali citizens to exercise their right to vote in the biggest festival of the democracy.
"With the commencement of the local, provincial and the parliamentary election, I hope that the political transition in the nation will come to an end along with it will head towards the path of prosperity," Prime Minister Deuba said in the statement released on the eve of election.
With the pre-poll violence on rise, the authorities have deployed 65 police personnel in each polling station across the 45 districts. Apart from it, the army has also been deployed.
Nepal, which has witnessed marathon elections in 2017, has already held the election for the local bodies in three phases along with the first phase of the parliamentary and the provincial elections in November.
With the polling ending at 5 pm, the procedures to start the vote counting will start afterwards. The final results of the election are expected to be out by December 25.
-ANI