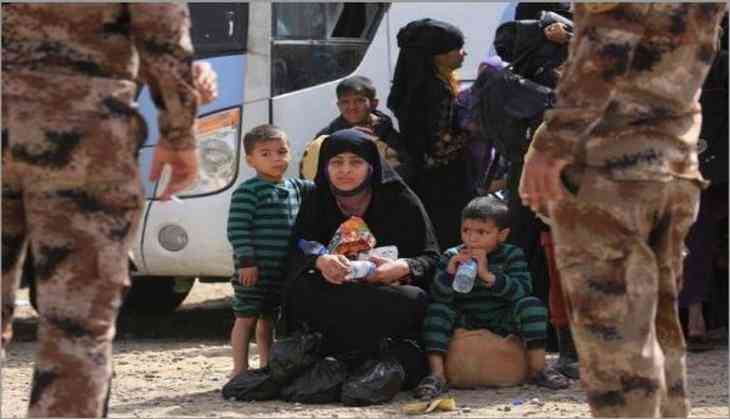 According to Iraq's Ministry of Migration And Displaced, nearly 1, 00,000 people have been displaced since the operation to liberate western Mosul started last month.
"10,607 people had arrived at refugee camps on Sunday and were being cared for members of field staff. Iraqis have been leaving Mosul in growing numbers since last month's start of the military operation to take back the western part of the city from the ISIS," CNN quoted Iraqi minister of Migration and Displaced, Jassem Mohammed al-Jaff as saying.
Since Mosul's capture by the ISIS fighters in June 2014, it has been a vital stronghold for the terror group.
The largest city under the ISIS control in Iraq and Syria, it was the place from which the group first declared the establishment of its so-called caliphate.
Caught in the middle of this battle are as many as 800,000 civilians, according to the United Nations.
--ANI