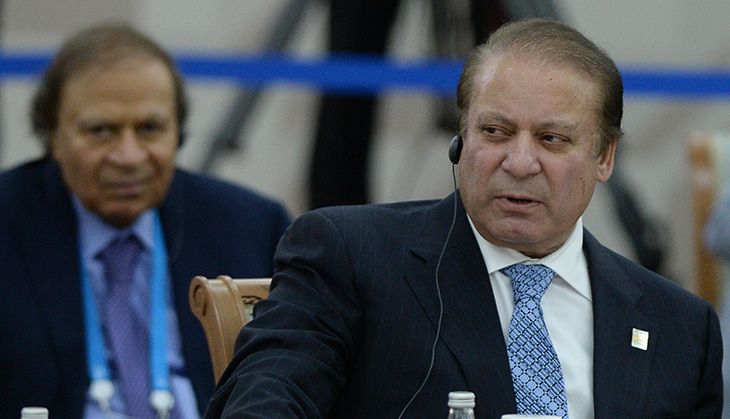 Pakistani Prime Minister Nawaz Sharif made a dramatic appearance on Pakistani television today. Sharif, who has been fighting allegations of corruption ever since the names of his family members cropped up in the Panama papers leak, said that he would write to the Supreme Court asking it to form a commission to probe the matter. He has also made a statement that if he is proven guilty in the Panama Papers case, he will resign as the Prime Minister of Pakistan.
Sharif has vowed to clear the names of his three children in the 'Panama Papers' issue and is weighing all options to deal with the accusations of money laundering and tax evasion, according to a media report.
Earlier Dawn News had reported that Sharif wants to complete the probe into the issue as soon as possible whether it is through the judicial commission he announced earlier or through some other forum.
Sharif returned from London on Tuesday after a week-long stay for medical treatment and was reportedly under immense pressure to come clear after the 'Panama Papers' reported that his sons Hassan and Hussian and daughter Maryam were owners of offshore companies, the daily said.
He claimed that he is not scared of his detractors who are trying to destabalise his government. He added that if the probe gave him a clean chit, those accusing him of money laundering should apologise to the nation. 
According to documents, three of Sharif's four children, Maryam, Hasan, and Hussain, "were owners or had the right to authorise transactions for several companies". The Prime Minister and his family have dismissed allegations of money laundering and denied any wrongdoing but the Opposition is demanding an independent probe. 
With inputs from PTI