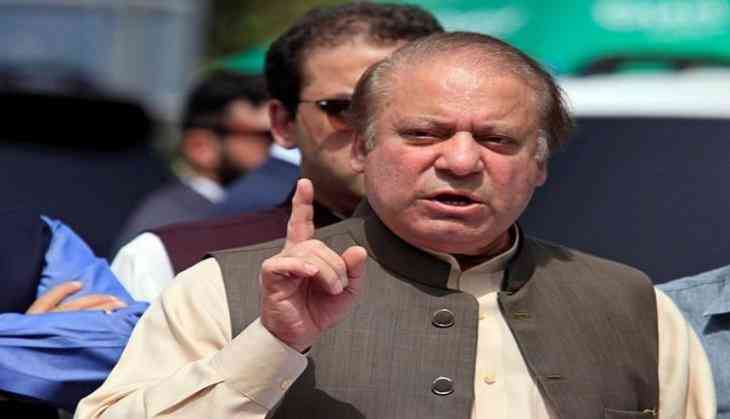 Former Pakistan prime minister Nawaz Sharif was re-elected as president of the ruling Pakistan Muslim League-Nawaz (PML-N) on 3 October.
PML-N leader Dr Tariq Fazal Chaudhry submitted Sharif's papers for party president in the Election Commission of Pakistan (ECP) while no one other candidate from the party contested the election, the Dawn reported.
The development comes after Pakistan President Mamnoon Hussain ratified the Elections Bill 2017 which paved the way for former prime minister Nawaz Sharif to become Pakistan Muslim League-Nawaz (PML-N) president.
The Election Bill 2017, commonly known as Electoral Reforms Bill which was already been approved by the Senate, was subsequently signed into law by President Mamnoon Hussain late Monday night.
A controversial clause in the bill allows disqualified politicians to hold a public office or to lead a political party, Geo News reported.
The opposition members in the National Assembly protested the passing of the bill and tore copies of it after it was presented by Law Minister Zahid Hamid.
Members of the opposition also chanted slogans against Nawaz Sharif.
The Assembly also rejected the amendment to the bill presented by the Jamaat-e-Islami.
While addressing the National Assembly, Awami Muslim League Chief Sheikh Rasheed had spoken against the bill.
"You are risking the country's democracy over one person," he said, adding "You have attacked the Supreme Court with a rocket launcher."
Nawaz Sharif does not even want to see his brother (Shehbaz Sharif) as a party leader, he remarked.
"You can start digging the grave of democracy with your majority," he said while referring to the PML-N parliamentarians.
Pakistan Tehreek-e-Insaf (PTI) leader Shah Mehmood Qureshi said that the clause 203 of the bill is against the spirit of the country's Constitution.
Sharif had relinquished the position of PML-N chief after his ouster from power under the July 28 verdict of the Supreme Court in the Panama Papers case.
The Representation of Peoples Act 1976 bars anyone who is ineligible to become a member of parliament from holding office in a political party.
Ever since the Supreme Court's verdict, the PML-N has been run by its acting president Sardar Muhammad Yaqoob Khan Nasar, a senator from Balochistan.
-ANI