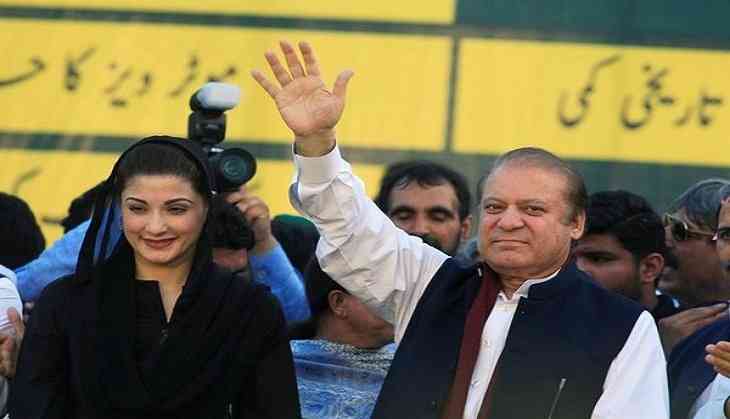 Pakistan's former prime minister Nawaz Sharif and his family are all set to challenge the accountability court's verdict in the Avenfield reference case in the Islamabad High Court (IHC).
The Sharif family will challenge the July 6 verdict in the IHC on July 9, Geo TV reported, citing anonymous sources, as saying.
Sharif was sentenced to 10 years of imprisonment and a fine of eight million pounds on Friday in the Avenfield case, while his daughter, Maryam, was sentenced to 7 years of jail and fined two million pounds.
With this ruling, Maryam is barred from contesting the general elections.
Her husband Captain (retd) Muhammad Safdar was also sentenced to one year of imprisonment.
Sharif and Maryam are in London since June 14 visiting the former's wife, Kulsoom Nawaz, who is undergoing cancer treatment there.
According to the report, the defence lawyers have intimated their clients that the likelihood of getting any relief in the sentence would be difficult if they fail to return to Pakistan within ten days.
Captain (retired) Safdar's name has been added to the blacklist, meaning that he cannot exit Pakistan through any airport, land or sea route.
Hours after the pronouncement of the Avenfield reference case, Sharif said he was not a thief and would return to Pakistan soon after Kulsoom Nawaz regains consciousness.
Addressing a press conference in London, Sharif claimed that he was being punished because he was changing the legacy of Pakistan's 70-year-old history.
The three-time former prime minister did not give a specific date for returning to Pakistan.
(ANI)