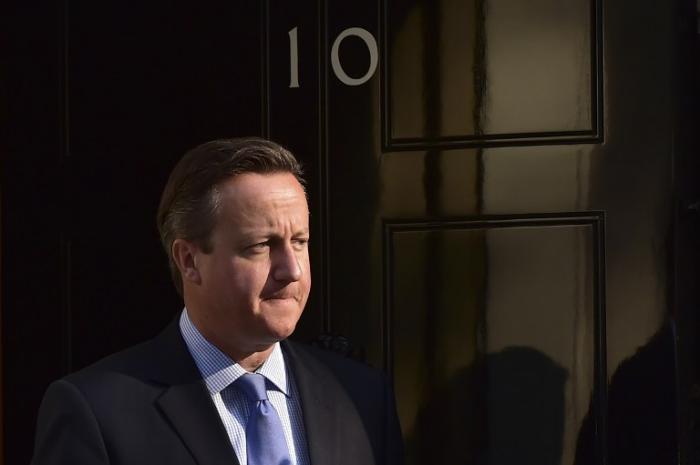 Welcoming Indian Prime Minister Narendra Modi to the UK, Prime Minister David Cameron said that he regards the visit as a "historic opportunity" for the UK and India to help each other prosper.
He was speaking ahead of Modi's arrival in London on a three-day visit commencing from Thursday afternoon. Modi will be the first Indian Prime Minister to visit the UK in almost a decade.
Ahead of the visit, Cameron said: "This isn't just a historic visit; it's a historic opportunity.It's an opportunity for two countries, tied by history, people and values, to work together to overcome the biggest challenges of our age."
"Prime Minister Modi and I intend to grab that opportunity with both hands. Because in doing so, we can make two of the greatest countries in the world even greater," he added.
On Modi's planned address to the Indian Diaspora at the Wembley Stadium on Friday, Cameron said the fact that the Indian Prime Minister is able to attract a crowd of more than 60,000 to the event was huge in itself, and added that he found it difficult to attract a few hundred to a townhall meeting in Wembley.
Cameron is due to meet Modi for comprehensive talks in London and later at his weekend getaway Chequers on Thursday. The Indian PM also due to have a luncheon meeting with British monarch Queen Elizabeth II at Buckingham Palace during his visit.
Britain is already the largest investor in India among G20 countries while India invests more in the UK than it does in the rest of the EU combined.
The visit of Mr.Modi will see the two countries trying to develop their relationship even further with billions of pounds worth of commercial deals due to be signed over the coming days.
Expected deals to be announced, according to The Nation, include plans for the UK to become a centre of offshore Rupee bonds and the development of a partnership to develop three 'smart cities' in India.
Mr. Modi's visit will also include an address to the British Parliament - despite the fact Parliament is not in session - and a visit to the Jaguar Land Rover factory in Solihull.
Writing on Facebook ahead of the trip, Mr Modi said the aim is "strengthening cooperation with a traditional friend".
The visit will also build on the "strong ties" between the two countries on the issues of defence and security."I am confident my UK visit will deepen our ties and we will cooperate extensively in a range of areas of shared interests," Mr. Modi wrote.
Mr. Modi is also set to address members of Britain's Indian community at Wembley Stadium on November 13. A roundtable discussion with business chiefs in London is also scheduled.
The CBI has welcomed the visit of Mr Modi. Simon Moore, CBI international director, said: "The Indian Prime Minister's business-friendly approach has won many plaudits among industry leaders here, and we look forward to building on our already solid historic trade links to create prosperity in both countries."
Mr. Modi is due to travel to Turkey for the G20 Summit on November 14 and will return home on November 17.
-ANI