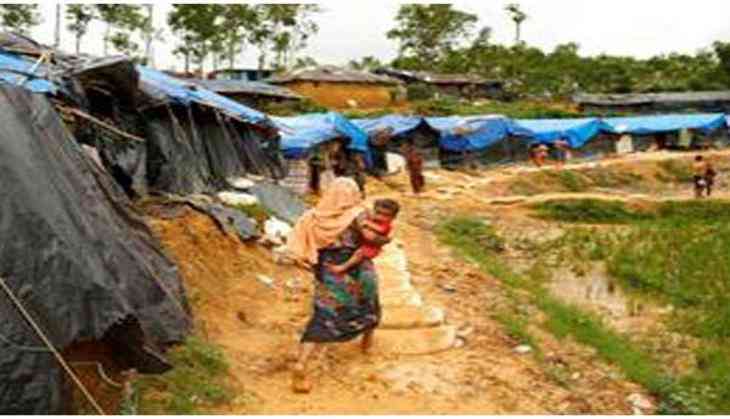 After visiting two refugee camps in Cox's Bazar on the south-east coast, where hundreds of thousands of Rohingya Muslims are living in camps, United Nations High Commissioner for Refugees (UNHCR) Filippo Grandi has observed that granting citizenship to Rohingya Muslims in Myanmar is a lasting solution to the Rohingya crisis.
"The solution to the Rohingya crisis is granting them citizenship in Myanmar,"said the UNHCR chief on Monday in a press briefing, while elaborating on his observations after the conclusion of his visit to Myanmar, Thailand and Bangladesh.
Grandi met Prime Minister Sheikh Hasina and thanked the government and the people of Bangladesh for hosting the refugees for more than three decades. Praising Bangladesh's humanitarian assistance to the Rohingya refugees, Grandi urged the international community to continue providing support to Bangladesh on the Rohingya issue, Dhaka Tribune reported.
The high commissioner has urged Prime Minister Sheikh Hasina to treat all Rohingya refugees equally.
"There should not be categories such as documented, undocumented or new arrivals. All the refugees are coming to Bangladesh with the same problem and for the same reason. So we need to address their problem equally as well," he said, while citing the dire human rights situation of the Muslim minority in Myanmar.
The UNHCR chief said that his agency will further discuss ways with the Myanmar government in which it can support the process by providing its technical expertise in verifying citizenship. He stressed that refugees should be relocated voluntarily instead of through force.
In Myanmar, he travelled to Yangon and Naypyitaw as well as Sittwe and Maungdaw in Rakhine State.
He met Myanmar State Counsellor Aung San Suu Kyi, Minister of Social Welfare, Relief and Resettlement Min Myat Aye, Minister of Labour, Immigration and Population U Thein Swe and Minister of Border Affairs Lt Gen Ye Aung.
He termed his meeting with Aung San Suu Kyi as "very constructive and useful,"he said: "Suu Kyi has assured that she will do whatever possible to implement the recommendations of the advisory commission."
-ANI