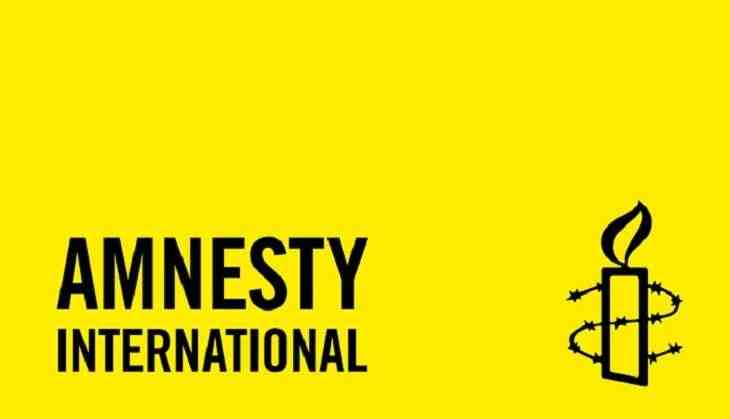 Amnesty International (ANI)
In response to Myanmar's military's admission of killing Rohingya Muslims, Amnesty International said that the confession is just the tip of the iceberg.
"This grisly admission is a sharp departure from the army's policy of blanket denial of any wrongdoing. However, it is only the tip of the iceberg and warrants a serious independent investigation into what other atrocities were committed," Amnesty International regional director for Southeast Asia and the Pacific, James Gomez, said in a statement.
The Myanmar military has admitted that the members of its security forces were involved in the killing of 10 Rohingya Muslims whose bodies were found in a mass grave in December in restive Rakhine State.
The Rohingyas found in the mass grave had threatened Buddhist villagers and were killed in retaliation, the Independent reported, citing a statement on the military commander-in-chief's Facebook page, as saying.
The army described the 10 Rohingya Muslims found in the mass grave as "Bengali terrorists."
"It is true that both the villagers and security forces admitted they killed the 10 Bengali terrorists," the military statement added, "The army will take charge of those who are responsible for the killings and who broke the rules of engagement. This incident happened because ethnic Buddhist villagers were threatened and provoked by the terrorists."
More than 655,000 Rohingyas have crossed into Bangladesh since August 25, escaping a military crackdown in Rakhine state, which many countries and human rights bodies have described as ethnic cleansing.
A majority of them left the Rakhine state at the end of August this year, recounting incidents of murder, rape and arson at the hands of the Myanmar Army.
--ANI