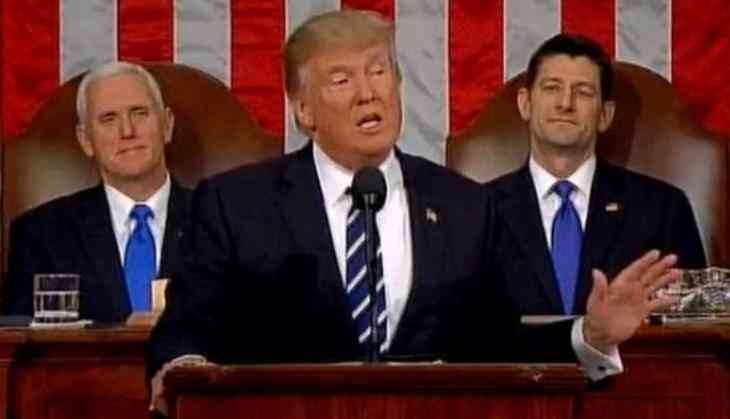 Addressing his first joint session of the Congress, US President Donald Trump asserted that his job is not to represent the world and suggested other nations to chart their own path.
"My job is not to represent the world. My job is to represent the United States of America. But we know that America is better off, when there is less conflict - not more," he said.
"Free nations are the best vehicle for expressing the will of the people - and America respects the right of all nations to chart their own path," he added.
The President said the United States strongly supports NATO, but partners must meet their financial obligations.
"Our foreign policy calls for a direct, robust and meaningful engagement with the world. It is American leadership based on vital security interests that we share with our allies across the globe. We strongly support NATO, an alliance forged through the bonds of two World Wars that dethroned fascism, and a Cold War that defeated communism." Trump said.
He added that he respects historic institutions, but also respect the sovereign rights of nations.
--ANI