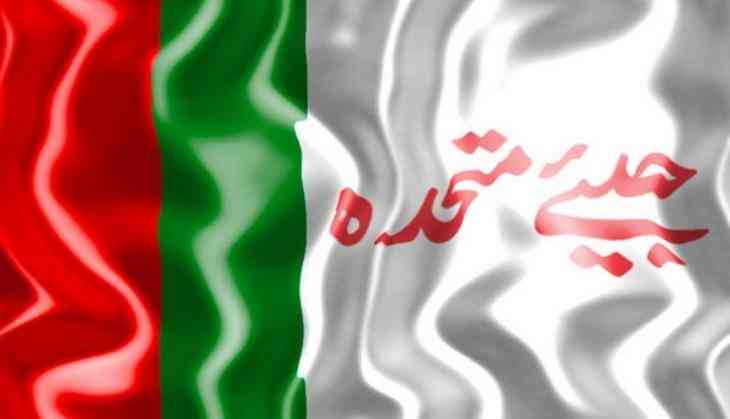 The Muttahida Qaumi Movement (MQM), Pakistan's Opposition party, has staged a massive demonstration in front of the White House against enforced disappearances, paramilitary operation and extra judicial killings of its party members in Karachi, capital city of Sindh province, the Pajhwok Afghan News reported.
A statement issued by the MQM said the protestors called on the Pakistani establishment to "immediately stop the ongoing inhuman tactics of enforced disappearances of party chief Altaf Hussain's relatives."
They also urged the U.S. to drag Pakistan into the court of justice for being "involved in human rights violations, enforced disappearances, extrajudicial killings, torture, ban on MQM activities and media blackout of Altaf Hussain."
Hussain, while addressing the participants of the demonstration, emphasised on the U.S. Government to play its role in putting an end to the genocide of Mohajirs and Balochs and condemned the role of the Pakistan Army in these barbaric acts.
"The military and civilian U.S. aid to Pakistan must be made conditional on the human rights record of the country. Mohajirs are optimistic in U.S. President Trump administration to support them in their struggle for an autonomous province," he said.
"If the demand of a separate Mohajir province is not accepted, the Mohajir ethnicity would decide their future line of action," Hussain added, calling the country the epicenter of global terrorism.
MQM convenor Nadeem Nusrat, members of the coordination committee, office bearers, workers, supporters and members of the Pakistani diaspora were among the attendees of the protest.
Nusrat also slammed Pakistan for oppression of liberal political forces in the country.
-ANI