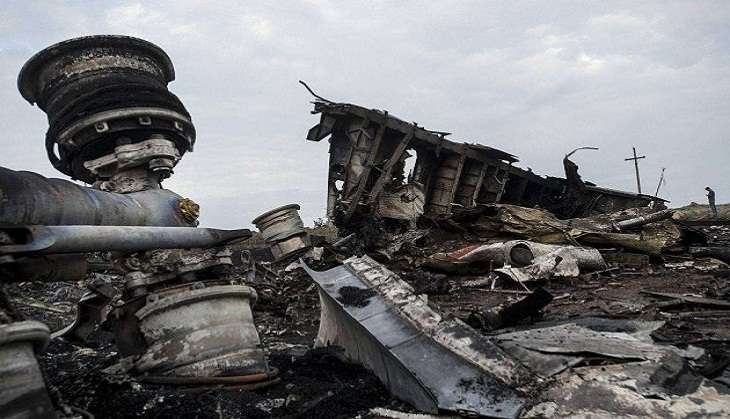 Responding to a Dutch-led investigation which claimed that the missile which struck down MH17 was fired from Russia, Russia's Foreign Ministry said it was "disappointed" by the findings and the investigation was biased and politically motivated.
According to the report released on 28 September, by the Netherlands Public Prosecutor's Office, the weapon was fired from a field in the Ukrainian village Pervomaysk, which at the time of the disaster was in the hands of pro-Russian rebels, reports Xinhua.
The investigation team said they based their findings on information collected from radar images, thousands of pieces of wreckage, photos, videos, tapped phone calls and testimonials from people who have seen the Buk missile being driven.
"Based on the criminal investigation we have concluded that flight MH17 was downed by a BUK missile of the series 9M83, that came from the territory of the Russian Federation," the head of the Dutch police investigation Wilbert Pualissen told AFP.
Malaysia Airlines Flight 17 was a scheduled international passenger flight from Amsterdam to Kuala Lumpur and was shot down on 17 July, 2014, killing all 283 passengers and 15 crew on board.
The Joint Investigation Team also announced they will continue its investigation to get a better picture of the chain of command with regard to the use of the weapon.
--With ANI inputs
Read More: Dutch investigators say MH17 was downed by Russian missile, killing 298 on board