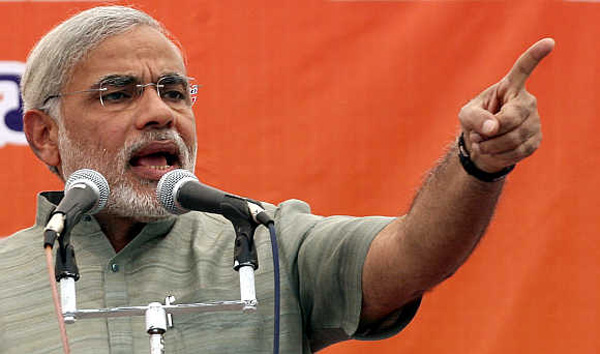 Prime Minister Narendra Modi's flagship initiative Make in India received a major push from American airline company Boeing on October 16.
"The company can assemble fighter planes and either the Apache or Chinook defence helicopter in India," Boeing chairman James McNerney said. "Even building a commercial aircraft or fuselage is closer than you think," he said.
Previously, Boeing had received a $3-billion contract for supplying 22 Apaches and 15 Chinooks to India. During the finalisation of the chopper order, the defence ministry said that the contract will have a 30% offset clause and bring in business worth $1 billion for the Indian defence industry.
"Make in India is a very important mission for the country. Over the last two to three decades, the capability of the Indian people has been obvious and clear. Modi's initiative takes those capabilities up by two to three levels," McNerney said.
What does this mean for Make in India?
Boeing sees huge potential in India for civil aviation growth and projects. The airline giant says the country will need 1,800 aircrafts over the next two decades.
Here is what the Boeing chief had to say:
"Boeing sees this market as a civil aviation opportunity. The conversion of only 1% of people travelling in trains to aviation can double the market size here. We are also looking at producing more fuel-efficient, green and longer-flying capable planes to bring down the cost of flying to attract more customers."
"If the politics here allows this initiative, to continue with the same momentum that it has today, for the next five years, the goal of moving the manufacturing contribution to the economy from 14% to 25% is achievable. The capability is here."
"The civil nuclear deal unlocked everything and India is now better poised to make investments for us after the new government has come in."
Boeing's expectations:
Boeing expects India to announce bids to buy more fighter jets. The company is open to setting up a facility in India that will produce those fighter jets.
"It's a strategic bet that we would make to get more business and that India would make to get more knowhow," McNerney said.
India has been trying to push foreign manufacturers to transfer technology and manufacture to the country since the Modi regimen came into power.