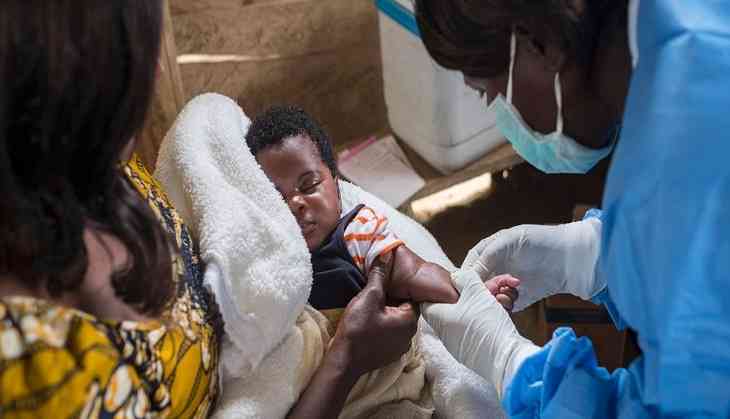 The Democratic Republic of Congo has been hit by a measles epidemic that has killed over 6,000 people, the World Health Organisation (WHO) has said.
The WHO also reported that this is the world's worst outbreak which took thousands of people's lives.
Till now, around 310,000 suspected measles cases have been reported since the case came to light in 2019, WHO reports said.
To save people from falling ill, the Congolese government and the WHO has launched an emergency vaccination programme last September 2019.
In 2019, over 18 million children under five were vaccinated across the country, WHO said.
However, all efforts have been failed to stop the epidemic in the country due to the poor infrastructure, attacks on health centres and a lack of healthcare routine.
Since the outbreak was declared in June 2019, the country's 26 provinces have reported the case of measles.
Reportedly, measles in DR Congo has killed twice more people than Ebola in the Central African country.
According to the WHO Regional Director for Africa, Matshidiso Moeti said, "We are doing our utmost to bring this epidemic under control."
"Yet to be truly successful we must ensure that no child faces the unnecessary risk of death from a disease that is easily preventable by a vaccine. We urge our donor partners to urgently step up their assistance."
The WHO also said that an extra $40million is required for vaccination to children between six and 14 years.
Also Read: Australia Bushfires: Police charges at least 24 people for intentionally starting wildfire