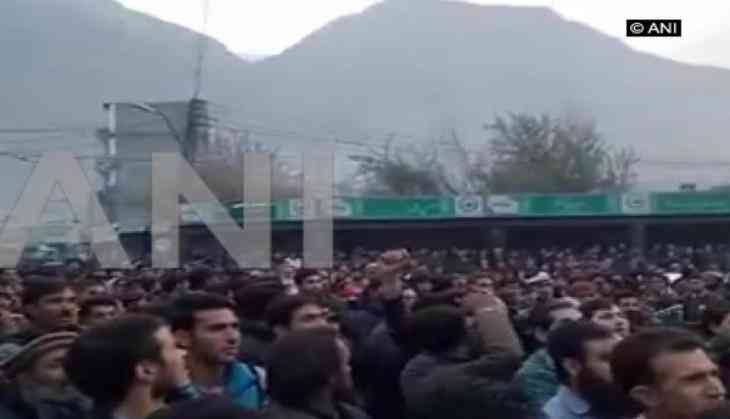 Economic activities in Gilgit Baltistan have come to a standstill after the entire region observed shutter down protest against illegal taxation.
All small and big businesses on 18 November shut down indefinitely against unfair and unjust taxes imposed on them by Pakistan.
Business community in Gilgit Baltistan believes Pakistan is imposing unfair and undue taxes on the impoverished people and poor traders of the occupied territory.
Addressing a gathering in Skardu city, an angry protester asked, "Will you pay taxes to Pakistan on chickens kept in your households? Will you pay taxes on cow kept at your house for milk?"
On the taxation system, he said, "Taxes are imposed on additional family members, if you have more than five family members, an additional tax needs to be paid."
"We will not pay taxes," the agitating traders declared.
"I urge people of Gilgit Baltistan living in Karachi, Quetta, Lahore and other parts of Pakistan be prepared, we are going to take on Islamabad head on," the protester added.
Heavy taxes are being imposed on traders here time and again without providing basic fundamental rights, subsidy or constitutional status to the region. Taxes collected by the authorities were never spent on the development and welfare of Gilgit Baltistan, they alleged.
"Pakistan government through ordinance is imposing new taxes illegally," said a local businessman, adding, "Until Pakistan withdraws notification of taxes we will carry on protests with same force and zeal."
"There is a principle in Islam, no rights no taxes, we have no representation so why pay taxes," said another.
The business community had alleged that when Pakistan's Supreme Court has declared the region as disputed territory, then Islamabad has no right to impose taxes and any kind of imposition of taxes is termed illegal and unacceptable.
Massive non-cooperation movement has been launched across the length and breadth of Gilgit Baltistan.
Scores of people are on the streets venting out anger against illegal tax regime imposed by Islamabad
Local traders sitting on indefinite strike pledged not to give any taxes to Pakistan saying they won't pay 'over the roof taxes' to be spend on maintaining lavish lifestyles and luxuries of Pakistani politicians.
Islamabad is baffled by the scale of protests and shutter down protest.
Pakistani media is largely blacking out the massive protests and a section of media claims that protests will be called off after 23 November.
-ANI