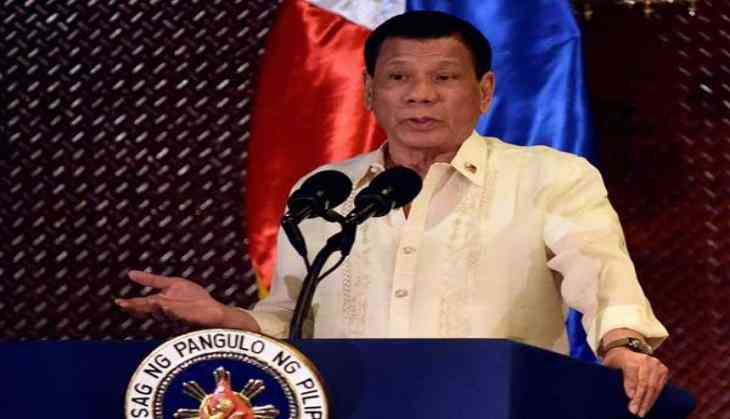 The Philippines' Senate and the House of Representatives on Saturday voted in favour of President Rodrigo Duterte's request to extend martial law in Mindanao until December 31, 2017.
A total of 261 lawmakers voted in favor and 18 not in favor. A total of 279 lawmakers, 20 senators and 259 congressmen, were present at the Batasang Pambansa in Quezon City to cast their votes. A majority vote or at least 158 of the 314 members of Congress, was needed to pass the motion.
As Islamic militants continue to control Philippine city of Marawi, President Duterte has asked Congress to extend the martial law on the island of Mindanao through the end of 2017 to quell the rebellion
Marawi was taken over on May 23 by insurgents from the Abu Sayyaf and Maute militant groups who were backed by foreign fighters. The seizure took place while Duterte and his top security officials were visiting Russia, prompted the president to cut short the trip and place the island of Mindanao,the second largest in the Philippines under military rule.
In his letter to Senate President Koko Pimentel and House Speaker Pantaleon Alvarez dated July 18, Duterte said government needs five more months to quell the rebellion in Mindanao.
On July 21, Duterte said the Armed Forces and the Philippine National Police recommended the five-month extension because it is necessary to cover the rehabilitation period for war-torn Marawi and to prevent the possible retaliation of terrorist sympathizers, CNN reported.
This is for the first time that Congress voted on the extension of a martial law proclamation.
Aside from the 14-year martial law declared by late strongman Ferdinand Marcos in 1972, former President Gloria Macapagal Arroyo also declared martial law in Maguindanao in December 2009 following the Ampatuan Massacre, which killed 57 people, including media practitioners.
-ANI