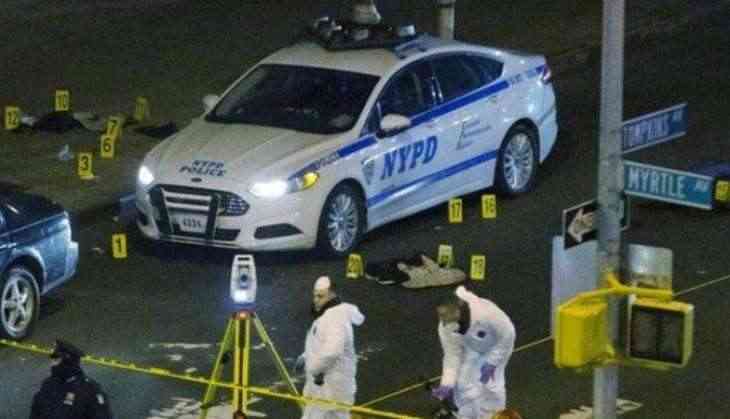 An explosiv has occurred near Times Square in New York's Manhattan area. According to reports, New York Police has reached the spot. There has not been any disclosure about the reasons for the blast, but one person has been taken into custody. The whole area has been evacuated right now. Apart from this, in view of security, nearly three lines of Metro service have been stopped. White House press secretary Sarah Sanders said that President Donald Trump has been informed of the incident.
#FirstVisuals Site of explosion near Times Square, Manhattan pic.twitter.com/gkybF1urzY

— ANI (@ANI) December 11, 2017
Possible pipe bomb detonated in a passageway below ground at Port Authority. One person is in custody. There are a few injuries. Police have obtained video and are confident it is contained: ABC News

— ANI (@ANI) December 11, 2017
A police officer near the scene said: "There was an explosion under Port Authority somewhere in the subway. That's all we've got for now."
Traffic update regarding incident at 42nd St and 8th Ave: No cars allowed to exit FDR Drive from 59st to 42nd St., — 45th to 40th St., 7th to 9th Ave remains closed. #PortAuthority pic.twitter.com/ejuOgyqg9u

— NYPD NEWS (@NYPDnews) December 11, 2017