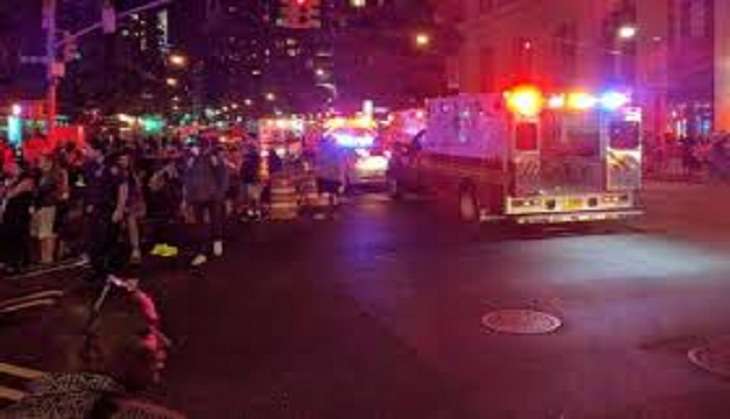 The Afghan-origin terror suspect in the bombings in Manhattan and New Jersey had often travelled to Pakistan's Taliban stronghold of Quetta and had married a woman there, US officials said while admitting that he somehow evaded their scrutiny every time he returned to the country.
Ahmad Khan Rahami, a 28-year-old naturalised American citizen of Afghan descent, was born in Afghanistan and majored in criminal justice at Middlesex County College in New Jersey, according to the FBI.
In 2011, Rahami spent several weeks in Quetta, a Taliban stronghold and married a Pakistani woman there, according to a law enforcement official who reviewed his travel and immigration record, CNN reported today.
Investigators were probing whether he was radicalised overseas before he returned to the US in 2014.
Upon his return, Rahami had to go through secondary screening for visiting an area of Pakistan known for its Taliban presence. At that time, he told immigration officials he was visiting family and attending his uncle's wedding and renewing his Pakistani visa, officials said.
In 2013, Rahami went to Pakistan and remained there for a year. His brother also travelled to Pakistan around the same time and posted on Facebook that they heard seven bomb blasts over 24 hours at one point in Quetta, the report said.
The official said Rahami travelled by car to Afghanistan from Quetta. When he returned to the US, he was again taken into secondary questioning but told officials he was visiting his wife, as well as his uncles and aunts.
Each time Rahami was taken to secondary screening, he satisfied whatever concerns immigration officials had. He was questioned every time he returned to the US, as is standard procedure, but was not on the radar as someone who might have been radicalised, the official said.
He applied to bring his wife to the US in 2011 which was approved but it was unclear if she ever came to the US.
In 2014, Rahami contacted Congressman Albio Sires' office from Islamabad for his wife's passport which was expired. By the time it was renewed, she became pregnant and officials told her they would not give a visa until she had the baby.
Rahami, who became a naturalised US citizen in 2011, once said the consulate told him to go back to Karachi, but he claimed it was too dangerous to go there. Rahami's family run a 24-hour chicken restaurant in Elizabeth and have a history of clashes with neighbours over the timings of the eatery.
They alleged discrimination and harassment in a lawsuit filed against the city and police department, and also accused a neighbouring business owner of saying, "Muslims make too much trouble in this country" and "Muslims don't belong here".
A ruling later favoured the city, saying the restaurant was "disruptive in the city for many, many years".
In a Facebook post, a family member asked for privacy. Rahami, who authorities said is "directly linked" to the bombings in New York and New Jersey in which nearly 30 people were injured, was captured yesterday after a shootout and charged with five counts of attempted murder.
--PTI