An unsuspecting orange-coloured little food truck has been creating ripples in the Belgian town of Genk.
Plates of authentic Naga cuisine fly out from the truck window above a sign that reads: "Back to the roots".
Lulu Pheiga, a young woman from the Rongmei Naga tribe, is doing a terrific job at putting Indian tribal cuisine on the map. Lulu, who hails from Neikanlong, in Manipur's Imphal, has set up shop in Belgium with her food truck, Lulu's Tribal Kitchen.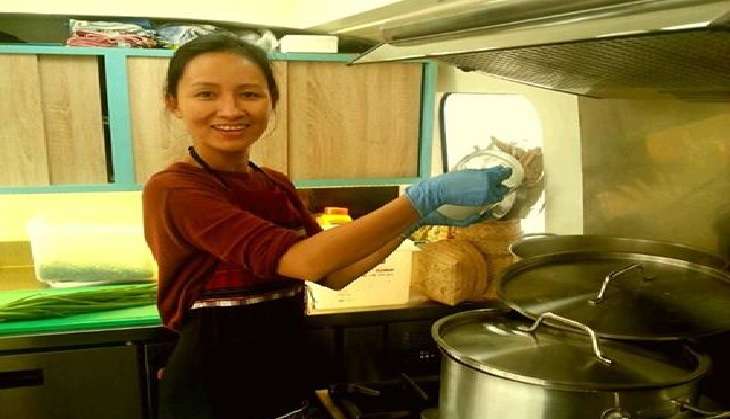 Photo : Facebook/Lulu's Tribal Kitchen
To say that Lulu's Tribal Kitchen - which offers authentic Naga dishes with a dose of other Indian cuisine - is a hit among the locals in Genk, would be an understatement.
The official Facebook page of Lulu's Tribal Kitchen has an impressive rating of 4.9 out of 5 stars, along with a tonne of rave reviews.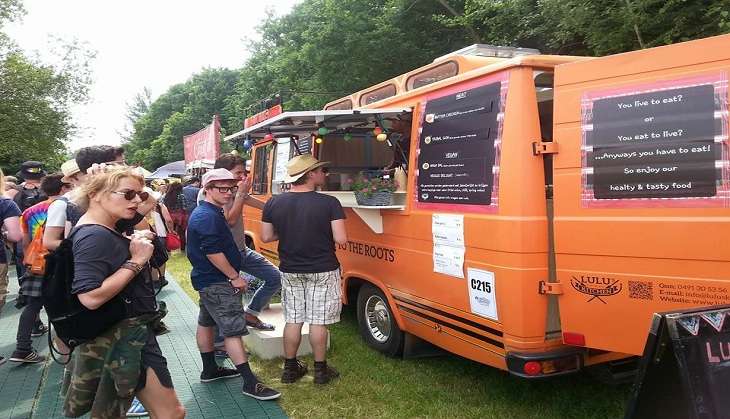 Photo : Facebook/Lulu's Tribal Kitchen
While the regular Indian servings of butter chicken and curry are readily available in nearly all parts of the world, it is indeed commendable that a young woman like Lulu has taken it upon herself to ensure that the lesser known flavours from India transcend international boundaries.