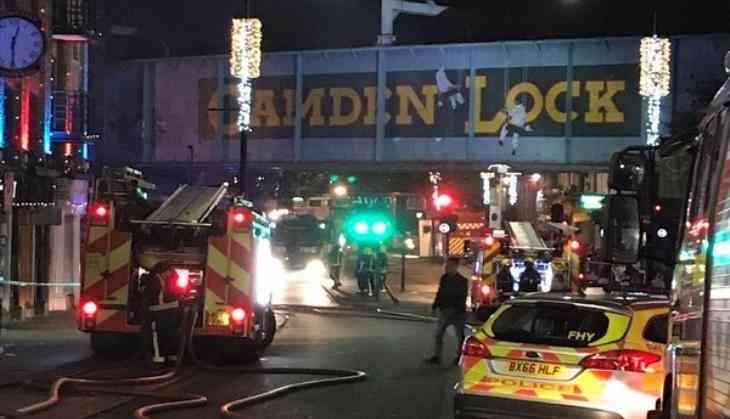 London's Camden Lock Market fire under control
The fire, which broke out at the Camden Lock Market, is now under control.
"The #CamdenMarket fire is now under control but crews will be dumping down into the morning," the London Fire Brigade tweeted.
Earlier, a major fire has broken out at a large building in Camden Lock Market.
As many as 10 fire engines and 70 firefighters were on the spot trying to douse the flames, reported the CNN.
Initially, an aerial ladder and 60 firefighters were sent. However, the number was increased seeing the situation.
The London Fire Brigade, on its Twitter account, appealed to the people to "please avoid the area".
"The 1st, 2nd and 3rd floors, plus the roof, of a building within the market are alight," it tweeted.
-ANI