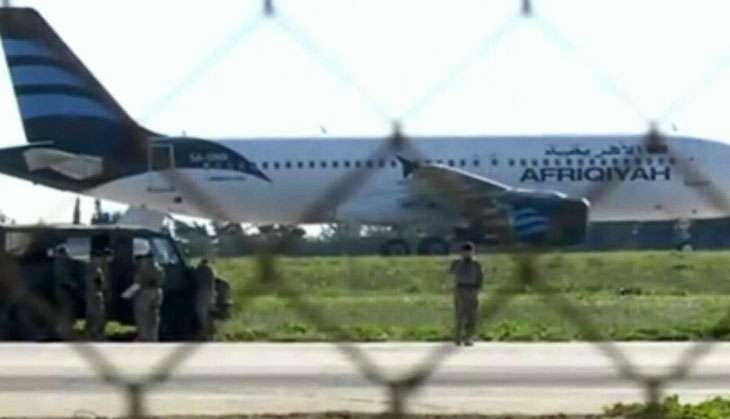 An Afriqiyah Airways A320 with around 118 people on board has just landed in Malta after it was hijacked.
Two hijackers are believed to be onboard as per the TV reports. The hijackers have reportedly released all passengers now, and have surrendered.
Once negotiations were initiated, the women and children on board were released.
"At 12.13pm, the plane's engines were still running and it was surrounded by AFM soldiers at a distance. It did not seem anyone had yet approached the plane," reports Times of Malta.
Prime Minister Joseph Muscat tweeted he is informed of a potential hijack situation of an internal Libyan flight diverted to Malta. Security and emergency operations are on stand by.
The plane was on an internal flight from Sebha to Tripoli in Libya. A total of 111 passengers and 7 crew members are onboard the plane.
The demands of the hijacker are unknown.
The hijacker claiming to be pro-Gaddafi, said he was willing to let all passengers go apart from the crew, if his demands were met, reports the Times of Malta.