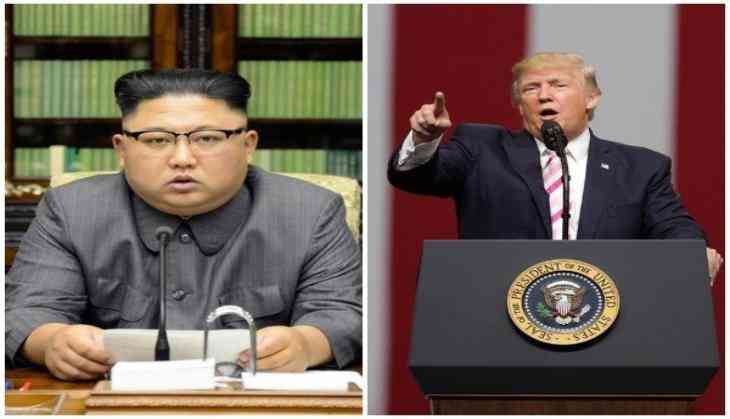 North Korea's United Nations mission on Tuesday slammed the UN and United States' decision of imposing sanctions on the isolated country due to its persistent nuclear missile tests.
In a written statement, the North Korean mission called the sanctions "despicable" and "criminal", saying they are "suffocating" people's livelihood and public health in North Korea, the Anadolu news agency reported.
"This clearly proves that the UN Security Council, overpowered by high-handedness and arbitrariness of the U.S., has only turned into the tool of infringement on people's rights and barbarous state-sponsored terrorism. Such "illegal" sanctions threaten the exercise of human rights of the North Korean people," said the mission in a statement, blaming the US Government.
Last week, US Vice-President Mike Pence said Washington D.C. was planning to impose "toughest and most aggressive" sanctions against Pyongyang.
The US has repeatedly made its position clear that North Korea should first abandon its nuclear weapons programme, if it wanted talks with the US on ending sanctions.
The US and North Korea have long been engaged in back-and-forth barbs over the latter's threat of a nuclear attack.
The UN Security Council had imposed new sanctions on North Korea, seeking to limit its access to refined petroleum products and crude oil after the latest intercontinental ballistic missile test by Pyongyang in December last year.
US President Donald Trump threatened to rain "fire and fury" on North Korea and also called North Korean leader Kim Jong-un as "Little Rocket Man", while North Korea denounced Trump as a "mentally deranged" US dotard.
--ANI