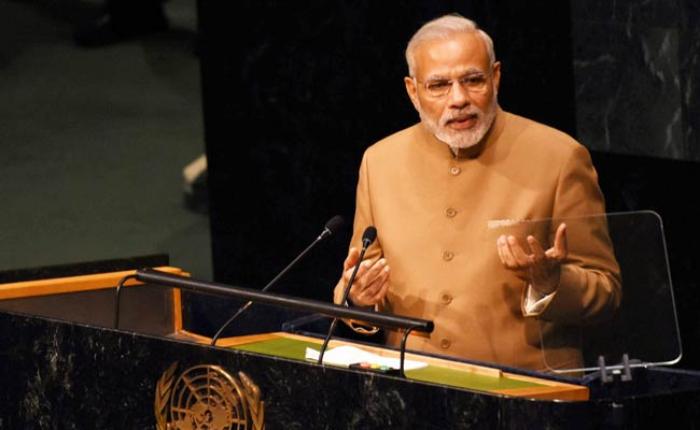 Prime Minister Narendra Modi spoke at the United Nations General Assembly (UNGA) on Friday, during his second visit to the United States of America (USA).
Here are some key highlights of PM Narendra Modi's speech at UNGA
1. World peace, justice and development must be our key issue, we should be concerned about things that affect our future generation, said PM Modi.
2. Women empowerment is important for us. We have made 'Beti Bachao Beti Padhao' a household mission: PM Modi
3. Speaking about combating enviormental issues PM Modi said "We need to start a global education programme to teach the future generation about the environment and its significance."
4. "When looking at climate change, we should also look at clean and renewable energy, for this we need to change our style of living," said PM Modi, he added, "If we worry about climate change, we should look at climate justice where the poor are also protected."
5. Religion shouldn't be linked with terrorism, said PM Modi.
6. Speaking about the United Nations, PM Modi said "United Nations needs modification, so that its relevance remains."
7. PM Modi expressed his concern over poverty and said "Eradicating poverty should be our top priority, it is our responsibility."
8. PM Modi also stated that he supports the blue revolution, which includes prosperity, sustainable use of marine wealth and blue skies.