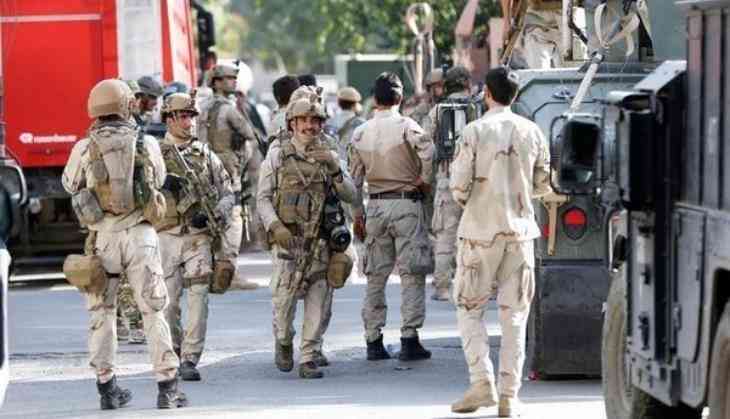 Kabul: Five injured as suicide bomber targets NATO convoy
A suicide car bomber attacked a Danish convoy belonging to the NATO-led Resolute Support mission in Afghanistan's Kabul PD5 on Sunday, injuring five civilians.
The Afghan National Police Academy and other key government institutions are located in the Afghanistan's Kabul PD5 area.
Tolo News reported that suicide bomber targeted a foreign forces' convoy.
However, officials have not yet confirmed whether any of the troops were wounded.
No group has yet claimed responsibility for the attack.
Afghanistan President Ashraf Ghani met U.S. President Donald Trump on the sidelines of the U.N. General Assembly in New York and called the change in strategy "historic" and credited it with putting his country on a path toward victory over Taliban militants and other radical Islamic terrorists.
"You made this decision on the basis of courage and determination. We salute your courage, the cloud of uncertainty has been lifted, but equally important is your commitment to a political solution at the end of this process." Ghani told Trump.
-ANI