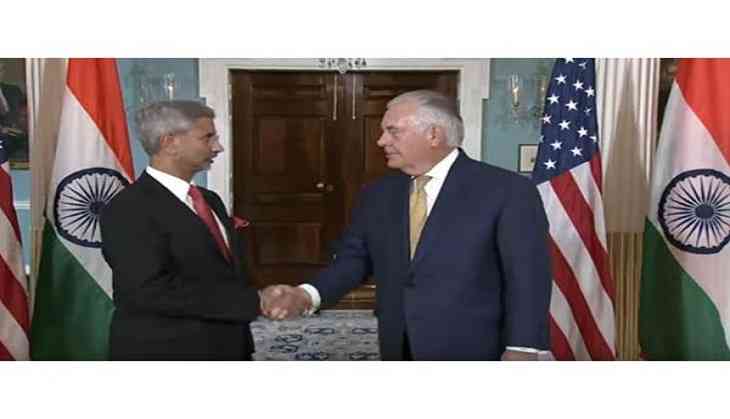 Foreign Secretary S Jaishankar has met US Secretary of State Rex Tillerson ahead of Prime Minister Narendra Modi's US visit.
The two secretaries' meeting is supposed to finalise the meeting between PM Modi and President Donald Trump on Monday at White House.
Jaishankar is also scheduled to meet Deputy Secretary of State John Sullivan.
Prime Minister Narendra Modi on Saturday morning left for Portugal, the first-leg of his three-nation tour.
Prime Minister Modi will be visiting Portugal today, the U.S. on June 25 and 26, and the Netherlands on June 27.
The Prime Minister on Friday said that he intends to strengthen ties with all the three nations.
"My USA visit is aimed at deepening ties between our nations. Strong India-USA ties benefit our nations and the world."
State Department Spokesperson Heather Nauert has also said that US is looking forward to strengthening ties with India".
-ANI