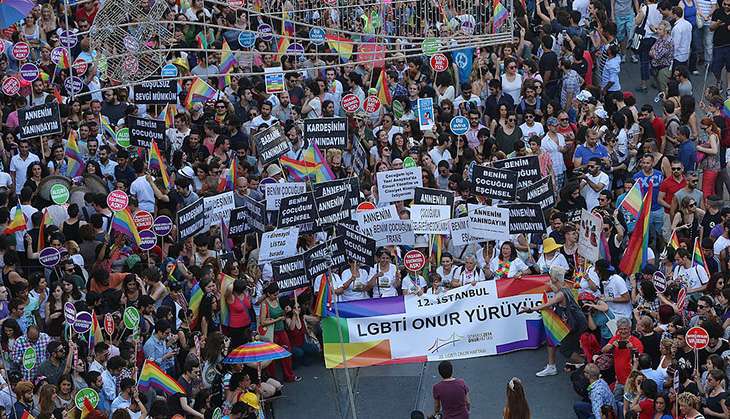 Istanbul's annual gay pride parade will not be allowed this year, said city administration, due to security reasons.
Amid threats from conservative groups to intervene and stop the march, the week-long event that attracts tens of thousands of people every year, was planned to start in the Turkish capital on Sunday, reports Independent.
"It is understood from some media organs, websites and social media that LGBT members called for a march held to take place between 19 and 26 June at Taksim," the Governate of Istanbul said in a statement, according to the Daily Sabah.
"Such a meeting and demonstration march will not be allowed to take place by our governorate, taking into account the security of our citizens, in particular the participants, as well as the public order."