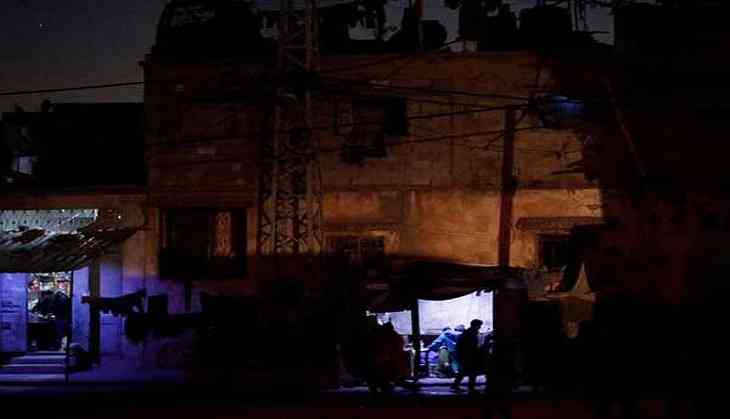 Israel on Monday reduced the amount of electricity it provides to the Gaza Strip, acceding to a request from the Palestinian Authority to put pressure on Hamas.
The decision will shorten the daily average of four hours of power to Gaza's two million residents by 45 minutes, Israel's security cabinet said.
Human rights groups have warned of a humanitarian crisis as the electricity shortages could leave schools, hospitals and businesses unable to operate fully. Clean water supplies in the Gaza Strip have begun to dwindle.
Israel had been supplying 125 megawatt-hours to Gaza and has been the Strip's main source of power for over two months, leaving the Hamas-ruled territory with just four to six hours of power a day. Israel's Prime Minister Benjamin Netanyahu said: "Providing electricity to the Gaza Strip is an internal Palestinian issue."
Israel and the Palestinian Authority "will bear responsibility for the grave deterioration" in Gaza's health and environmental situation, the Independent quoted Hamas spokesman Fawzi Barhoum as saying.
The West Bank-based Palestinian Authority (PA) had blamed Hamas's failure to reimburse it for electricity for the reduction in power supplies. "We renew the call to the Hamas movement and the de facto government there to hand over to us all responsibilities of government institutions in Gaza so that the government can provide its best services to our people in Gaza, "PA spokesman Tareq Rashmawi said .
-ANI