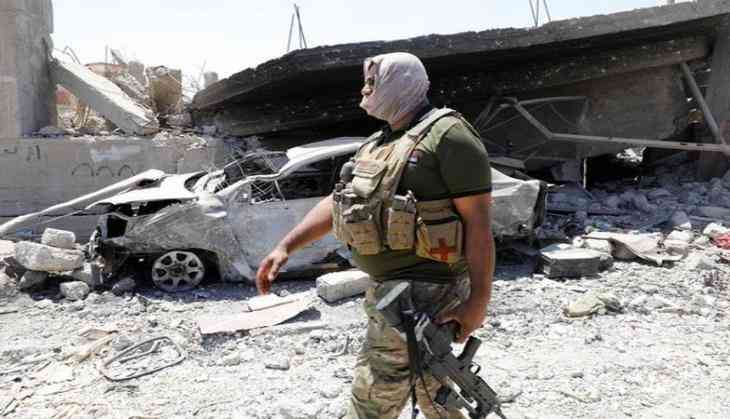 Around 100,000 minors remain trapped in "extremely dangerous"area of Mosul which is controlled by Islamic State of Iraq and Levant (ISIS) and are being used as human shields and forced to fight on behalf of Islamic State terrorists.
"An estimated 100,000 girls and boys remain in extremely dangerous conditions in the old city and other areas of west Mosul," Russia Today quoted Peter Hawkins, the United Nations Children's Fund (UNICEF) Representative in Iraq, as saying.
"We are receiving alarming reports of civilians including several children being killed in west Mosul."Hawkins said in a statement.
Operations to recapture western Mosul were launched on February 19 after the eastern section of Iraq's second largest city was liberated in January. As Iraqi forces make the final push to retake the city, at least 200,000 civilians remain in danger.
Iraqi forces began a push towards the medieval old city in late April. Their advance has been slow due fierce urban combat and the use of civilians by Islamic State (IS, formerly ISIS/ISIL) fighters as human shields.
While U.S.-backed Iraqi troops have forced the last of ISIS hardened fighters into three neighborhoods - Zanjili, al-Sihha and al-Shefa -around the old city remain under terrorist control.
"In some cases, the minors have been forced to fight on behalf of Islamic State terrorists.," Hawkins noted, adding that others are "being killed, injured and used as human shields."
To spare the lives of innocent children and other civilians still trapped under the yoke of IS, UNICEF has called on all involved in the battle to spare hospitals and other civilian infrastructure.
"Many are caught in the crossfire and hospitals and other medical facilities have reportedly come under attack," Hawkins noted. "Attacks on civilians and civilian infrastructure including hospitals, clinics, schools, homes and water systems should stop immediately."
Iraqi troops along with coalition forces are backed by U.S. air strikes began the battle for Islamic State's main stronghold in the country in October 2016.
-ANI