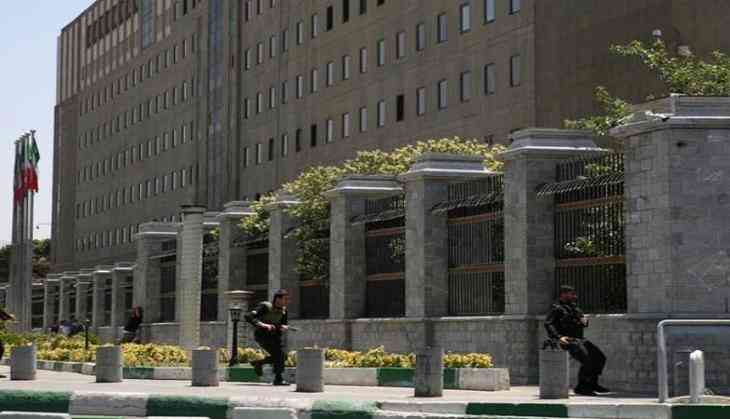 Iran's Intelligence Ministry has identified the five terrorists who were killed during the two deadly terror attacks on its parliament and on the shrine of Ayatollah Khomeini on 7 June.
The ministry revealed the names of the terrorists in a statement as Abu Jahad, Ghayom, Fereidoun, Saryas and Ramin.
However, the family names of the terrorists were not revealed due to social and security considerations.
These terrorists were affiliated to Wahabi and Takfiri groups who joined Daesh terrorist group overseas, IRNA news agency reported.
These terrorists entered Iran in 2016 under command of Abu Ayeshe who is among Daesh top commanders.
The Iran's Revolutionary Guards has blamed Saudi Arabia for Wednesday's two deadly terror attacks on its parliament and on the shrine of Ayatollah Khomeini.
The Revolutionary Guard Corps vowed to take revenge for the attacks, and said that there is a definitive link to the visit of U.S. President Donald Trump to Saudi Arabia in May, CNN reported.
Sunni-majority Saudi Arabia and Shiite Iran have had strained relations throughout their history and have been involved in a sectarian feud for more than 1,000 years.
At least 12 people were killed when six attackers mounted simultaneous gun and suicide bomb attacks on Iran's Parliament building and the tomb of the republic's revolutionary founder, in one of the most audacious assaults to hit Tehran in decades. Equipped with AK-47 assault rifles, handguns and suicide vests, the gunmen killed security guards and ordinary people before holding people hostage in the upper floors of the building. One of the attackers reportedly blew himself up inside as police surrounded the building.
The Tehran Security Council had convened an emergency meeting after two terror attacks occurred on the Iranian Parliament and Imam Khomeini Mausoleum respectively on Wednesday.
The Islamic State claimed responsibility of the two attacks - a suicide bomb and gun assault - on the Iranian parliament and the mausoleum of the founder of the Islamic Republic.The ISIS media wing, Amaq, claimed "fighters with the Islamic State" carried out the assault.
-ANI