A year after African-Japanese beauty queen, Ariana Miyamoto won the title of Miss Universe Japan, 22-year-old Priyanka Yoshikawa - who has an Indo-Japanese heritage - was crowned as Miss Japan 2016 on 5 September.
Born in Tokyo to an Indian father from Kolkata and a Japanese mother, the 22-year-old winner is an elephant trainer who also likes to dabble in kickboxing.
Twitter flooded over with congratulatory messages:
Why does it take a beauty pageant for people to notice the horrendous racism that permeates Japanese culture? https://t.co/UC20XcMzu4

— Akira O'Connor (@akiraoc) September 6, 2016
I was called a haafu by all my friends and some teachers at Japanese Saturday school in London. Consistently the worst days of my childhood.

— Akira O'Connor (@akiraoc) September 6, 2016
Beauty pageants are insulting and irrelevant. Except this one. https://t.co/VU4tUksp92

— Dave Besseling (@davebesseling) September 6, 2016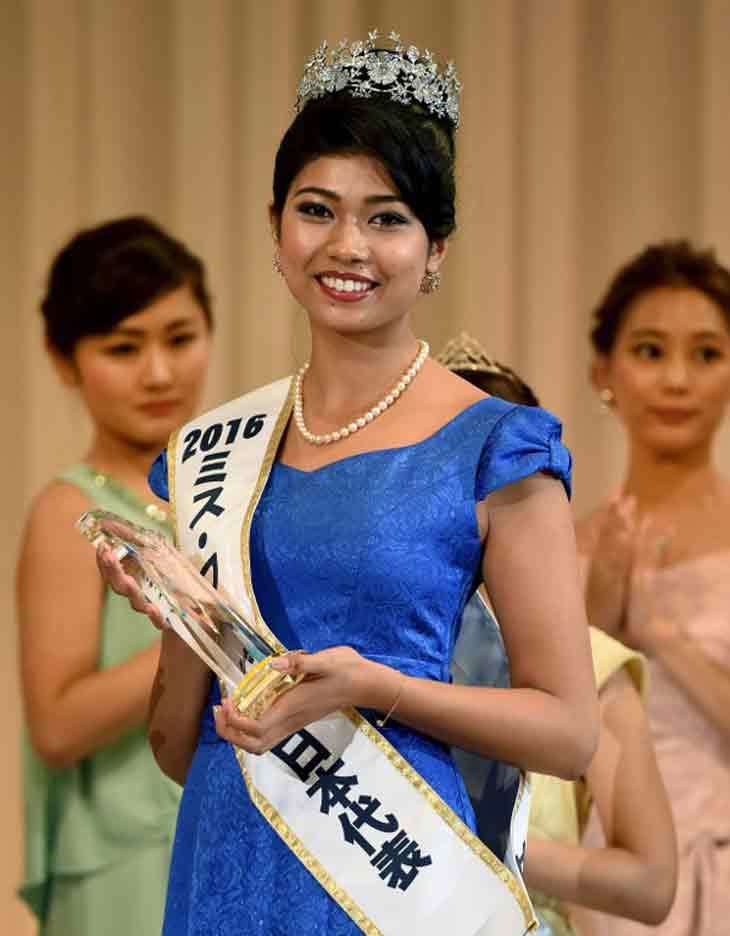 While many cheered the victory, her win did not go down too well with everyone.
Many took to social media to complain that Miss Universe Japan should have been won by a "pure" Japanese woman instead of a "haafu"- a derogatory term that is used to refer to mixed race.
Didn't expect this from japan.. pure japanese did not win. #MissJapan

— Ach Kumar (@AchKay7979) September 6, 2016
The backlash is reminiscent of 2015, when Ariana Miyamoto became first black woman to represent Japan. On her part, Priyanka has said that Ariana inspired her to participate in the paegant.
"Before Ariana, haafu girls couldn't represent Japan,"That's what I thought too. I didn't doubt it or challenge it until this day. Ariana encouraged me a lot by showing me and showing all mixed girls the way," Priyanka told AFP.
She also said that while she was proud to have Indian in her but that does not mean that she was not Japanese. "We are Japanese. Yes, I'm half Indian and people are asking me about my 'purity' - yes, my dad is Indian and I'm proud of it, I'm proud that I have Indian in me. But that does not mean I'm not Japanese," she said.
She revealed that she had faced racism while growing up in Japan. "I know a lot of people who are haafu and suffer. "We have problems, we've been struggling and it hurts. When I came back to Japan, everyone thought I was a germ. Like if they touched me they would be touching something bad. But I'm thankful because that made me really strong," she said.