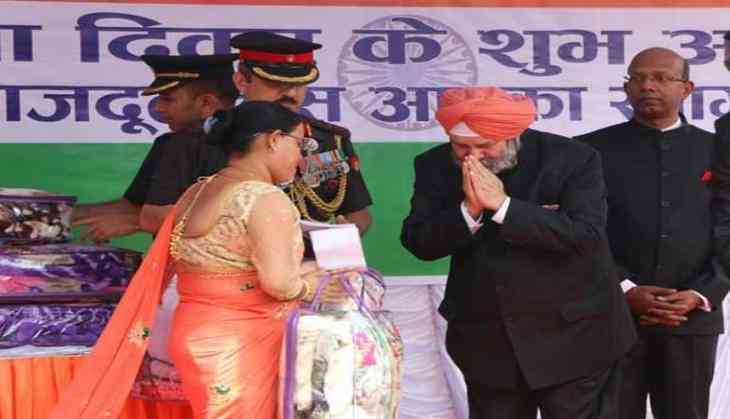 India on 15 August gifted 30 ambulances and six buses to Nepal for strengthening its education and health services.
Indian Ambassador to Nepal Manjeev Singh Puri handed over the keys of the vehicles to representatives of hospitals, non-profit charitable organizations and educational institutions of different districts amid a program organized at Indian Embassy in Kathmandu to celebrate India's 71st Independence day.
At the event, Ambassador Puri distributed cheques worth NPRs.5.73 crore and blankets to 15 widows, next of kin and to two wards of deceased soldiers of Indian Armed Forces.
Books were also donated to 61 libraries, educational and training institutions located in different regions of Nepal, including in remote districts.
At the event, the students of Indian Culture Centre, KendriyaVidyalaya and Modern Indian School sang patriotic songs. A performance by the Indian Music Band Astitva was also made at the event.
Since 1994, India has gifted 632 ambulances to various organizations across 73 districts in Nepal. This has helped in bringing healthcare services to the doorstep of thousands of people who do not have easy access to health centres.
India has also so far gifted 124 buses to various educational and welfare institutions, making access to education easier for thousands of students.
The 71st Independence Day function was attended by Embassy officials, their families, members of the Indian community and other guests. The ceremony concluded with a performance by the Nepal Army Band.
-ANI