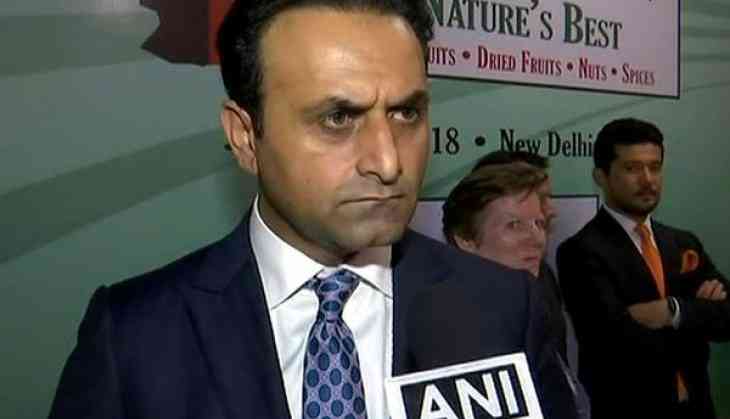 Afghanistan's Ambassador to India, Dr Shaida Mohammad Abdali on Friday said that trade India and Afghanistan have set a trade target of two billion US dollars by 2020.
Abdali, along with the representatives of 50 Afghan export firms, arrived in New Delhi for the two-day 'Made in Afghanistan, Nature's Best' meet in a bid to strengthen trade relations between the two nations.
Speaking to ANI, Abdali said, "It (Indo-Afghan trade) is on a high trajectory. The level of trade has increased to almost US$ 900 million between India and Afghanistan. Our target for trade by 2020 is US$ 2 billion and we are heading towards that target."
He stated that Afghanistan was heading towards a better position as long as connectivity was concerned and that it was no longer a land-locked country. He also said that the opening of the Chahbahar Port by 2022 will further help trade grow.
"We want borders to be opened up between India-Pakistan-Afghanistan and the rest of the region.
We're trading with India through Pakistan but it isn't as smooth as desired. We hope Afghanistan's connectivity is improved desirably for rest of the region," he added.
The Ambassador further noted that the Goods and Service Tax (GST) had no impact on exports, adding that steps are being taken to institutionalise trade.
"We discussed the opening of a joint chamber of commerce between India and Afghanistan and the opening of a business house for Afghan products in India," he added.
--ANI