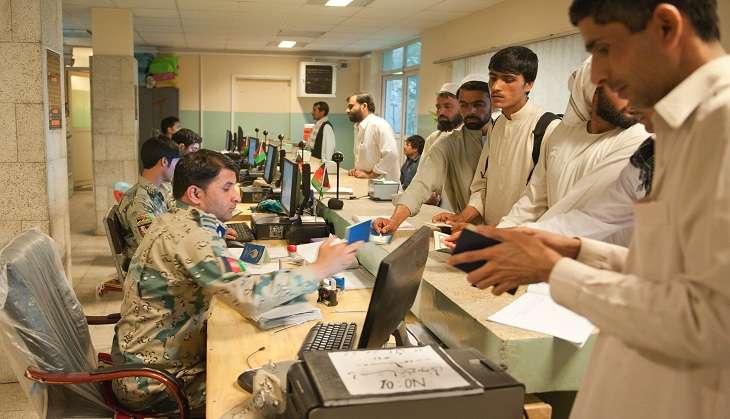 Adding to the sanctions slapped on Afghan nationals, in a fresh new mandate, Pakistan has now banned entry for Afghans bearing an Indian visa in their passports.
Director of Hamid Karzai International Airport, Mohammad Asif Jabbarkhail said on Tuesday that over the past few days, Pakistan has deported or banned entry to at least ten Afghans after finding Indian visas in their passports, reports Tolo News.
Responding to this new sanction, Afghanistan's Ministry of Foreign Affairs (MoFA) has said the decision is unacceptable and that Kabul has resumed negotiations with Islamabad to resolve the issue.
"It is a disputed issue, the Ministry of Foreign Affairs conducts discussions with Pakistan officials to resolve the problems of our citizens," said MoFA spokesman Ahmad Shekib Mustaghni.
A number of documents indicate that Pakistan International Airline (PIA) has put embargo on Afghan citizens, who have travelled to India.
"Airline companies are still informing the passengers that they cannot take them to Pakistan if there is an Indian visa in their passport," said Jabbarkhail.
The new move by Pakistan has had an impact on airlines and travel companies as well.
"The Pakistan banning of Afghan nationals is a concerning issue, the government must tackle the problem swiftly," said Massoud Bina, deputy of Tourism Union.
Muzghan Sulaimankhail, an Afghan national, was denied entry into Pakistan because of an Indian visa in her passport.
"I went for medical treatment to Pakistan; when I arrived at the airport officials told me that they cannot allow me to enter Pakistan because of the existence of an Indian visa in my passport," she said.
--ANI