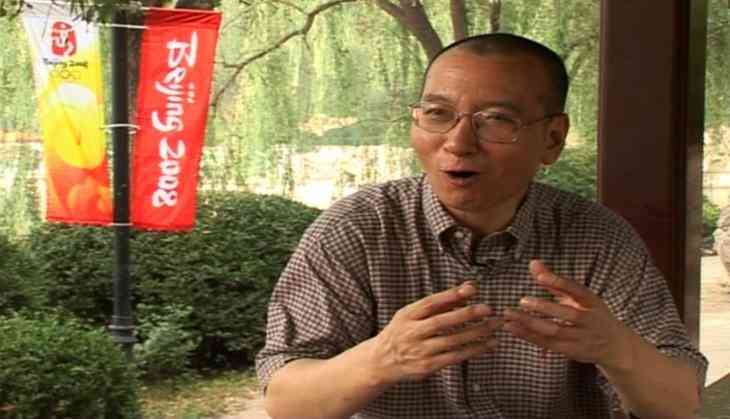 Thousands of mourners took to the streets of central Hong Kong as they carried out a candle vigil in memory of pro-democracy Chinese dissident and Nobel peace prize laureate Liu Xiaobo.
Liu died on Thursday at the age of 61, less than a month after he was diagnosed with liver cancer, and his ashes were scattered in the sea. The hastily arranged sea burial has sparked much criticism as his supporters believe that it was designed to ensure that his grave may not become a point of protests.
The Hong Kong rally is the only large-scale commemoration for Liu on Chinese soil, reports the Guardian.
Besides mourning Liu, a political prisoner, many called for the release of his wife Liu Xia, who despite never being accused of a crime has been kept under house arrest since her husband won the Nobel peace prize in 2010.
"We're here to tell [Chinese president] Xi Jinping that Hong Kong people will continue to fight in the spirit of Liu Xiaobo. The way the funeral was controlled by the Communist party, it's very sad to say that Liu Xiaobo cannot be free even in death. But now we must free Liu Xia, because she has already suffered so much," said a protestor Lee Cheuk-yan, a former lawmaker of 20 years.
"The Beijing regime is so callous, they don't care what anyone thinks and their treatment of Liu Xiaobo proves that. We need to show Beijing and the rest of the world that Hong Kong people will not be silent in the face of injustice," said Claudia Mo, a pro-democracy lawmaker.
The vigil ended at Beijing's main presence in Hong Kong, an imposing skyscraper topped with a black glass sphere, where a makeshift memorial had been built.
Mourners signed their names in a memorial book and bowed three times, before being hastily moved along by police.
-ANI