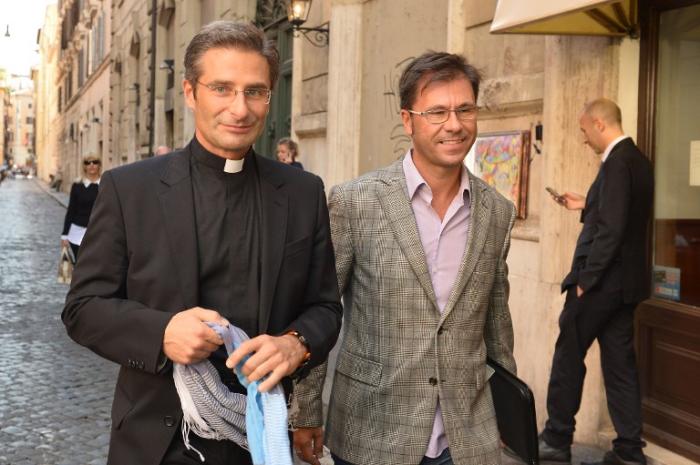 Soon after a Polish priest told the media that he was a homosexual, the Vatican dismissed him.
Monsignor Krzysztof Charamsa who worked at the Congregation of the Doctrine of the Faith, Vatican's doctrinal arm, had given an interview to Italy's Corriere della Sera newspaper and Polish media revealing that he was a homosexual and had a partner.
Charamsa had planned to hold a demonstration in front of the Vatican but later changed the venue.
The Vatican said that his dismissal was not due to his 'personal life' but for planning the demonstration which it called a 'grave and irresponsible' move. It claimed that the demonstration would have put 'undue media pressure' on a synod of bishops discussing Church's stand on gays around the same time.
In his defense, the priest said in a press conference that he wanted to make 'an enormous noise for the good of the Church' and form 'good Christian pressure' on the synod so that it doesn't forget homosexual believers.
"It is unfortunate that Church leaders did not see Charamsa's announcement as an opportunity for further dialogue with someone they have known and trusted," Francis DeBernardo, executive director of New Ways Ministry, which ministers to Catholic gays said.