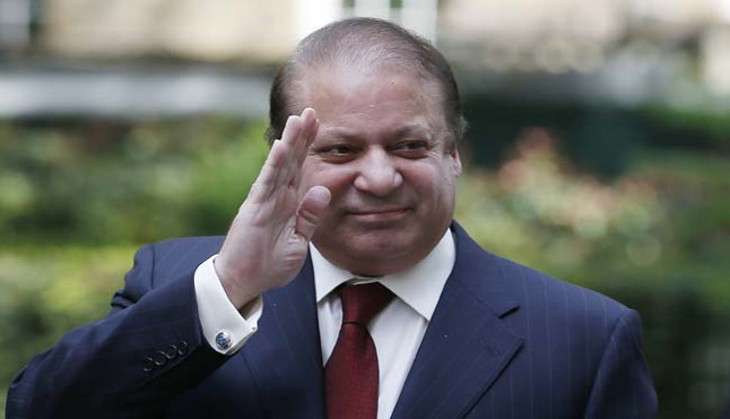 Kashmir is not an internal matter of India, Prime Minister Nawaz Sharif said on 20 July asking India to hold a plebiscite in the state to respect the rights of Kashmiris as Pakistan observed a 'Black Day' to express solidarity with the people of the Valley.
In his message, Sharif said, "Today we are observing Black Day to express solidarity with Kashmiris and are giving a strong message to the world that Pakistanis are with them (Kashmiris) for their struggle to get their rights."
"India cannot suppress the voice of Kashmiris through force as they will eventually get freedom. The United Nations has declared Kashmir a disputed territory and India should hold plebiscite to respect the rights of Kashmiris. Terming Kashmir issue internal matter of India is not justifiable," he said.
India committing human rights violation in the "occupied territory" is a matter of great concern for the world community, said Sharif.
The Pakistani Prime Minister had earlier instructed all its relevant departments to put forward the Kashmir issue at international fora.
Rallies and events were held across the country and Pakistan-occupied Kashmir to draw the world's attention towards the Kashmir issue.
To observe Black Day, all officials of federal and provincial governments wore a black band on duty to express "political, moral, and diplomatic support" to Kashmiris.
On the government's order, Pakistani missions abroad will hold ceremonies there to draw world's attention towards Kashmir.
Mastermind of the 2008 Mumbai attack, Hafiz Saeed-led Jammaat-ud-Dawah's 'Kashmir Caravan', which yesterday left for Islamabad from Lahore, will hold a "large" public meeting here.
Saeed yesterday vowed to march towards Jammu and Kashmir "till Kashmiris get freedom". Over 40 people have been killed in Kashmir in the clashes since Wani's killing on 8 July.
-PTI